Local Businesses Go Solar
Tapping the power of the sun.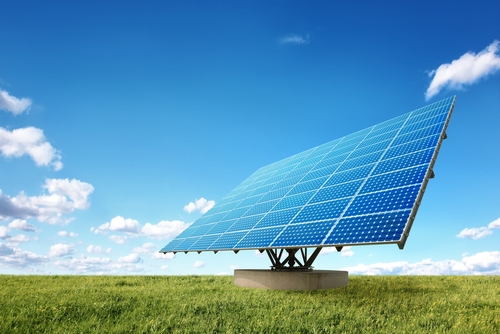 New Jersey is known as The Garden State, but soon we might just be called The Solar State. Local companies are going "green" by going solar, that is, using the sun's rays to produce the energy they need.
Scenic Landscaping, located in Haskell, turned to the bright side in early July with the help of Amberjack Solar, located in Oakland. "The decision was easy," says Scenic Landscaping owner Mitchell Knapp. "We are in the business of working closely with everything that nature has to offer."
Installing solar panels made sense environmentally and financially, says Heather Knapp, the company's director of marketing and advertising. "Electricity bills are a big expense for a company of our size, and installing solar panels will help to one day completely eliminate our bills, and, in fact, start to make us money," she says. "It's been a sunny summer, so we are now producing more energy than we are consuming, so our meter is spinning backwards. That means we are putting power back into the grid, which lowers our electric bill, and we start accumulating Solar Renewable Energy Credits (SRECs) that we are then able to sell for a profit."
Other local companies (and towns) that Amberjack Solar have helped to make the switch include Glen Rock Stairs in Franklin Lakes, Pinnacle Environmental Corporation in Carlstadt and the City of Garfield.
Thinking about investigating solar power for your business or home? Check out getsolar.com, a national directory of solar panel installers for both residential and commercial buildings, or contact Amberjack Solar at 877.901.7657 for a free evaluation.
---
Related Read: Your Green Kitchen