Local Buzz: Pink Cake Box, the Shade Anchor Bag and Highlawn Pavilion
All the buzz about local trends and businesses.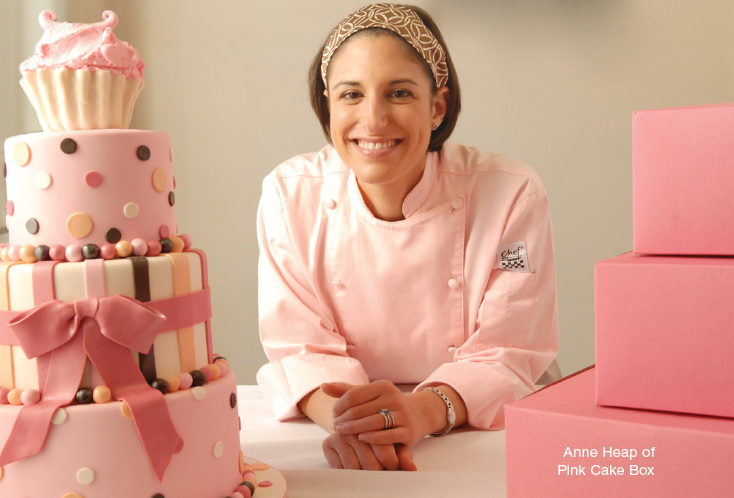 PINK CAKE BOX
Move over Buddy Valastro, there's a new cake boss in town! Anne Heap of Pink Cake Box (873.998.4445, pinkcakebox.com) in Denville has created cakes for celebrities like Bethenny Frankel and Rachael Ray and for WE TV's My Fair Wedding and TLC's Ultimate Cake Off. In September, Pink Cake Box will be showcasing an original leopard-trimmed cake design at a New Jersey backyard wedding on HGTV's new series Dina's Party. "It's fun to have people see your cakes, but to have them reach a national television show's audience is defi nitely a treat," says Heap. The Morristown resident, who started Pink Cake Box in October 2005, designs cakes ranging from elegant to whimsical for weddings, birthdays, showers and bar and bat mitzvahs. "I love the artistic nature of my job because every cake is different," says Heap. "And seeing customers receive a cake they love is a real honor."
SHADE MADE EASY
Summer is a chance to grab a little R&R, but struggling with a troublesome beach umbrella can put a crimp in your downtime. That's why New Jersey's John Supino created the Shade Anchor Bag. It's a waterproof nylon bag that anchors your umbrella so it doesn't blow away. Simply put your umbrella through the drawstring top and the flap "hatch" at the bottom and fill the bag with sand. Then fasten the attached strap to the top of your umbrella above the runner to provide hassle-free shade all day long. Find the Shade Anchor Bag at more than 20 stores along the Jersey Shore, listed at shadeanchorbag.com.
FARM-TO-TABLE
When Highlawn Pavilion (973.731.3463, highlawn.com) and The Manor (973.731.2360, themanorrestaurant.com) chef Mitchell Altholz is looking for tomatoes for his dish of fresh Portuguese sardines over heirloom tomatoes or basil for ratatouille, he just heads over to the Pleasantdale Château and picks what he needs from the garden or greenhouse. Truely embracing the "farm-to-table" philosophy, the eateries (which along with the Chateau are owned by Knowles Restaurants) grow their own microgreens, herbs, produce and melons. They even have their own bees to provide honey. "It's all very, very fresh compared with something that's picked and then shipped across the country," says Altholz. "And I love that each plate looks a little different because the vegetables aren't uniformly sized. Each one is unique."
---
Related Read: Shop Local- The Best in Morris and Essex Counties