Look Sharp on National
No Beard Day
Guys can easily get a shave as men's grooming is booming in Bergen County.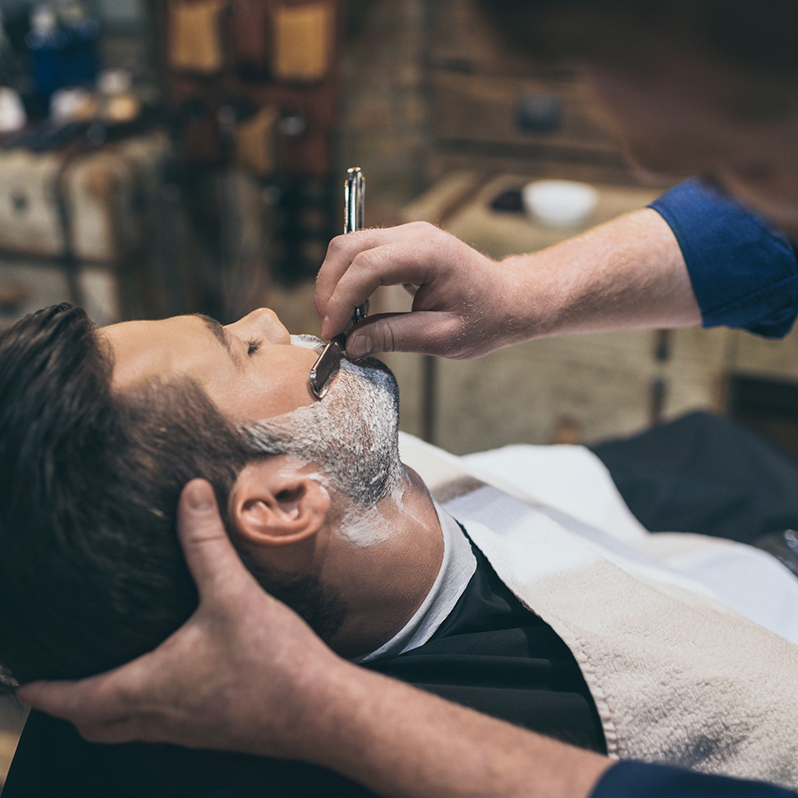 Dudes looking to get a close shave for No Shave November, a movement to raise awareness for prostate cancer and other men's health issues, can take one last look at their clean-shaven face and celebrate National No Beard Day on Oct. 18. But, guys, don't just lather up and use that old five-blade razor in your medicine cabinet—make it the day you treat yourself to a hot towel shave.
Here's the process in a nutshell: A hot towel is placed on your face to open the pores. After a few moments, the towel is removed, then a layer of pre-shave oil is applied followed by a fine shaving cream. Most pros use a straight razor to shave, though a double-edge safety razor can also do the trick. Once you're whisker free, you'll cool down with warm water and a moisturizing aftershave.
Bergen County is booming with men's salons that specialize in barber and grooming services. Before you visit, keep in mind that many—in order to keep customers and staff safe—are by appointment only, require masks and social distancing and have additional safety measures in place. Here are five that will help you feel and look your smoothest.