Loyalty After Loss
Gentle giant Athena is ready to find her forever home—again.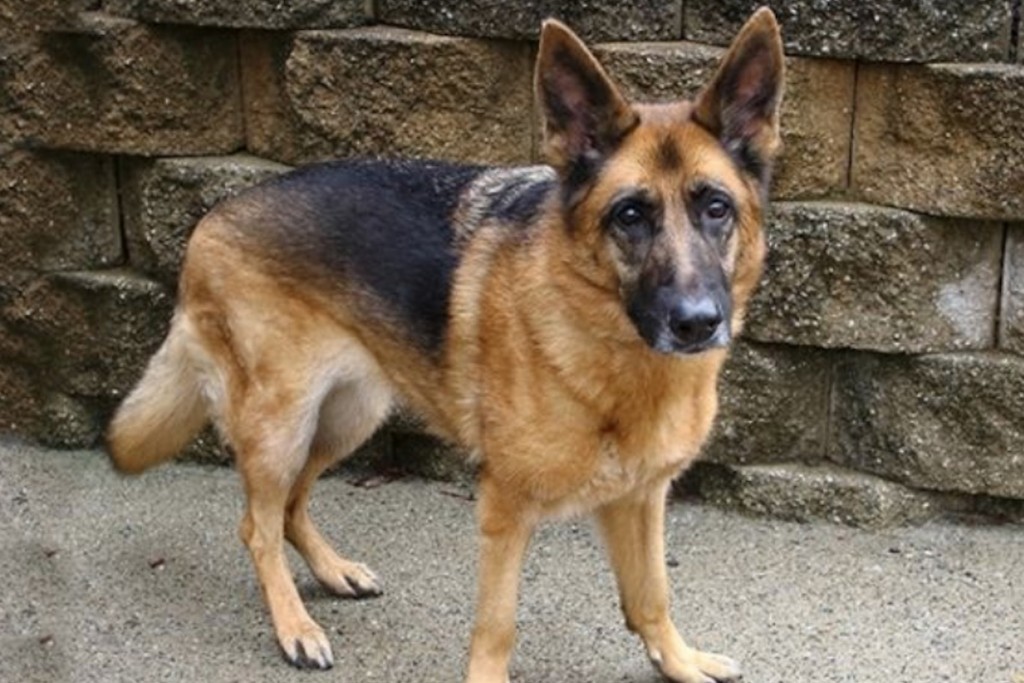 Losing a pet can be tragic, but what about when a pet loses its owner? That's the case for Athena, a 9-year-old German shepherd who was recently surrendered to Ramapo-Bergen Animal Refuge, Inc. (RBARI) in Oakland after suffering the loss of her original owner died. According to RBARI, German shepherds are a particularly sensitive breed of canines and because they are deeply emotional and immensely loyal, it made Athena's grieving all the more difficult.
However, Athena is a fighter. Named after the Greek goddess of wisdom and strength, this pup is one tough lady and eager to give that same brand of unconditional love to a new forever owner. This beauty boasts a two-toned black and tan coat and big, honey brown eyes that tell the story of a dog who has suffered a great loss, but is ready to devote herself to someone once again. The ideal owner for Athena would be a single adult or couple without children who will give her a calm environment to readjust to her new surroundings and family. Though she may be timid at first, this shyness will surely subside and she'll soon become your most loyal companion.
Think you're the perfect second owner for sweet Athena? Contact RBARI at 201.337.5180 or rbari.org or more info.
Photo courtesy of Ramapo-Bergen Animal Refuge, Inc. via PetFinder