Lucia Caruana, M.D., Michael Novogroder, M.D., Darren Alfred Saks, M.D., David A. Schaumberger, M.D., Lynn Sugarman, M.D.
Tenafly Pediatrics P.A.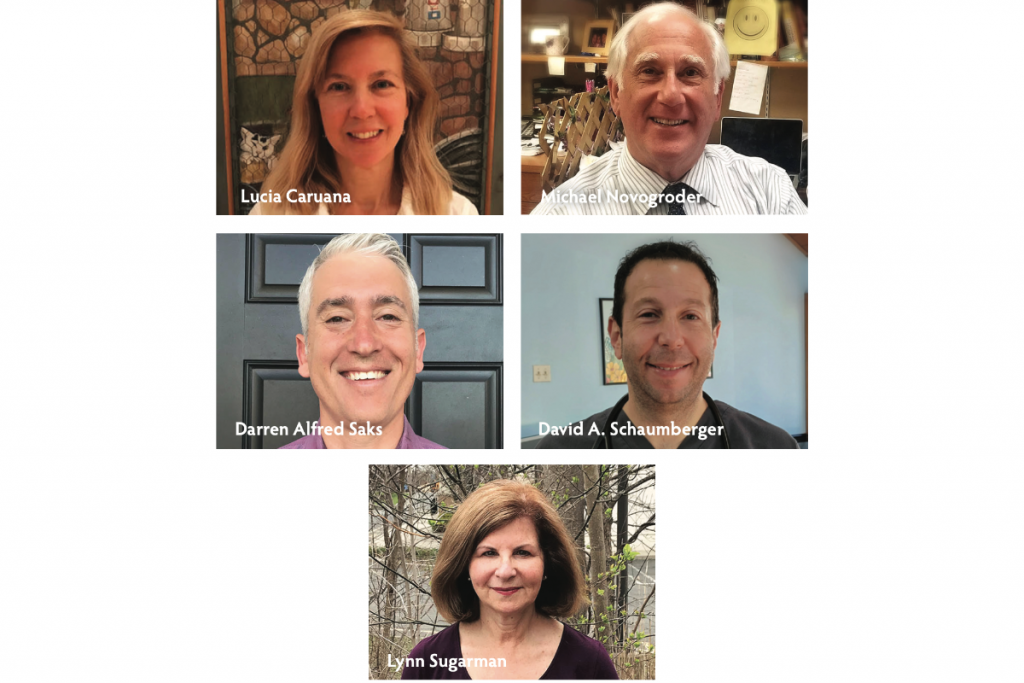 Tenafly • Paramus • Fort Lee • Clifton • Oakland Park Ridge • Hoboken • Teaneck • Closter
tenaflypediatrics.com
Tenafly Pediatrics has been serving families of NJ for over 45 years with offices in Tenafly, Fort Lee, Paramus, Teaneck, Closter, Oakland, Park Ridge, Hoboken, and Clifton. During COVID-19 the practice designated one "sick" (COVID-19 symptom) office, the rest are for well visits or non-contagious sick visits only to keep our patients safe. Evening hours for check-ups, evening sick visits and weekend sick visits are also available. See our website, www.tenaflypediatrics.com, for more information!