Make A Mojito Your Signature Sip
Whether you serve it at your backyard bash or raise a glass at a Bergen County bar, this cool cocktail is the perfect summer drink.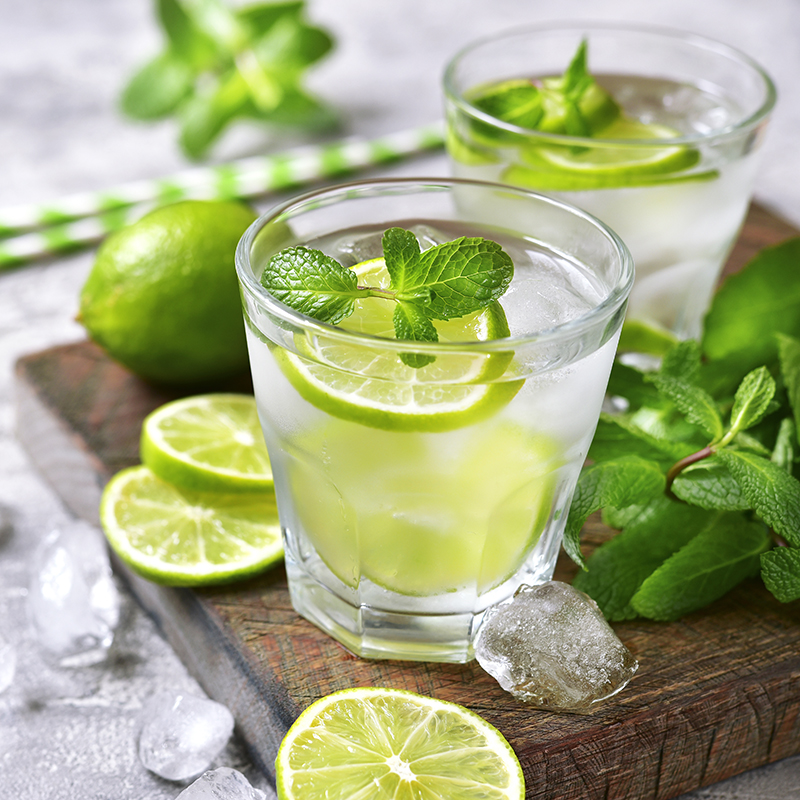 A cold brew or a hard seltzer can keep the party going this season, but when you want to unwind and look cool too, always have a mojito in hand. Cuba's iconic cocktail is a classic summer sip: It's refreshingly sweet, and the citrus and mint flavors will keep you cool when it's hot and humid.
Mojitos also make a perfect signature cocktail to serve guests at a backyard party. If you're hosting friends and family this summer, especially on July 11, National Mojito Day, here's a simple recipe for a strawberry mojito courtesy of stripedspatula.com
Yields: 1 serving
Ingredients
—3 fresh strawberries, tops removed and berries sliced
—10 fresh mint leaves, plus extra for garnish
—1 Tbs. superfine sugar
—½ lime, cut into wedges
—2 oz. white rum
—3 oz. club soda
—ice (crushed or cubed)
Directions
In a highball glass, combine the strawberries, mint and sugar. Muddle them together until the strawberries are broken down into a chunky purée. Be careful not to over-muddle so the mint doesn't become bitter.
Add the lime wedges to the glass and gently muddle until their juices are released.
Add ice to the glass to almost fill. (Do not strain the muddled mixture.) Pour the rum over the ice, and top with club soda to fill the glass. Stir to combine. Serve immediately with a mint sprig for garnish.
For a twist on this recipe—and those with extra time—Jed Kessler, mixologist and owner of Jed's Party Services in Fair Lawn, suggests using silver rum instead of white rum and infusing it with fresh strawberries five days ahead of preparation. Another swap, Kessler says, is to use simple syrup instead of superfine sugar.
"Prepare simple syrup by bringing equal parts water and organic coconut sugar (a more flavorful and healthier alternative to regular sugar) to a boil until the sugar dissolves," he says. "Remove from heat and steep fresh mint for one minute. Strain and cool."
Can't seem to get the measurements correct? No worries—Bergen County has many restaurants that mix perfect mojitos, whether you prefer the classic cocktail or want to try a version with a fruity twist. Here are five places with must-try mojitos—and stick around, because their food is just as good!