Makeover Challenge Journals Week 1
Mother/daughter duo Patricia and Juliane share their first week's experiences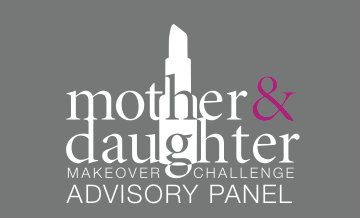 Monday, May 6
We are so excited!!! We are still in shock that we were chosen for the Mother & Daughter Makeover Challenge! Today feels like the first day of our journey because we are meeting our trainer for the first time. We were greeted at Aspen East Health & Fitness with lots of congratulations and wishes of good luck. The gym's owner, Giancarlo, was eager for us to utilize his great facility and gain exercise knowledge from our trainer. Maureen started us out with an evaluation to determine where we needed to begin with an exercise regimen. It felt great to exercise, but what Maureen was calling an "evaluation" felt like a lot of work to us! We all had a good laugh when she told us that we would do a real workout the next day!
Tuesday, May 7
Today was a busy day. After volunteering at my daughter's school and taking my other two daughters to swim class, my mom and I went to get our "Before" pictures taken. We had so much fun meeting everyone at the magazine and taking the photos. It felt like we were taking a snapshot of the lifestyle we were leaving behind. We are so ready to get fit and healthy! All the other great things that come along with our makeovers are added benefits.
After we finished taking our photos we made a quick stop at home to change into our workout clothes and we were off to meet Maureen. When we got to the gym we had our measurements taken and we were weighed and we were ready to sweat! Maureen had us do several circuits and some cardio intervals in between.
Wednesday, May 8
Today we are exhausted! As tired as we are, it is a welcome feeling because we know we are tired for a good reason! We went to the gym and did cardio today…no Maureen today! 30 minutes was tough, but we did it!
Friday, May 10
We met Maureen again and did another great workout. Since we were only a little sore from our previous workouts, Maureen stepped it up a little and increased some of our weights. I was upset that I couldn't hold a position in one of the exercises because my abs were too weak. I have had four C-sections in the past 6 years…time to strengthen that area back up!
Saturday, May 11
I started off a busy weekend by meeting Maureen to do cardio when I woke up! I increased my StairMaster time to 20 minutes (which seemed impossible at the beginning of the week) and I also added another 10 minutes on the elliptical. Maureen worked out along side me and encouraged me to complete my goal for the day!
Sunday, May 12
Happy Mother's Day! Today my mom and I spent time with each other and all the other great ladies in our lives. Our family is incredibly close and spans 4 generations. My grandmother is an incredible women and I am blessed to be able to have her in my children's lives as well as my own. My mom is amazing. She is my role model and my best friend. Tomorrow, it's back to work!