Making Music in Crisis
This Navy officer from Bergen County is keeping American patriotism alive during COVID by playing (and streaming) her beautiful music.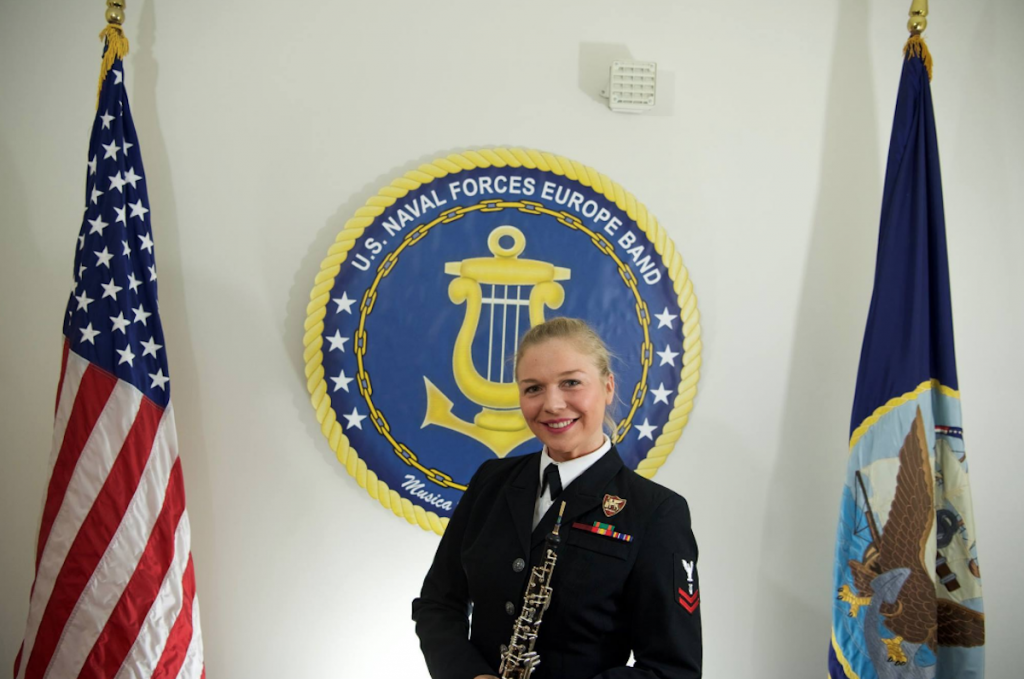 Bergen County native Glencora Ermer has arguably one of the most important roles in the U.S., Navy, especially during the COVID-19 pandemic. Ermer of Allendale is an MU2, an enlisted rating in the United States Navy whose job it is to inspire pride and patriotism and lift others' spirits by playing music. The oboe player joined her fellow musicians (virtually) in the US Fleet Forces Band at the USS Wisconsin's 76th anniversary celebration for a rendition of "America The Beautiful," which paid tribute to service members and essential workers fighting on the front lines of COVID-19.
Watch the feel-good video above—Glencora is the one in the top middle frame—and stay tuned to our newsletter for more inspiring local content as we remain quarantined at home.