Making Their Mark
Wood-Ridge High School seniors rally to show the strength of their generation in their new video.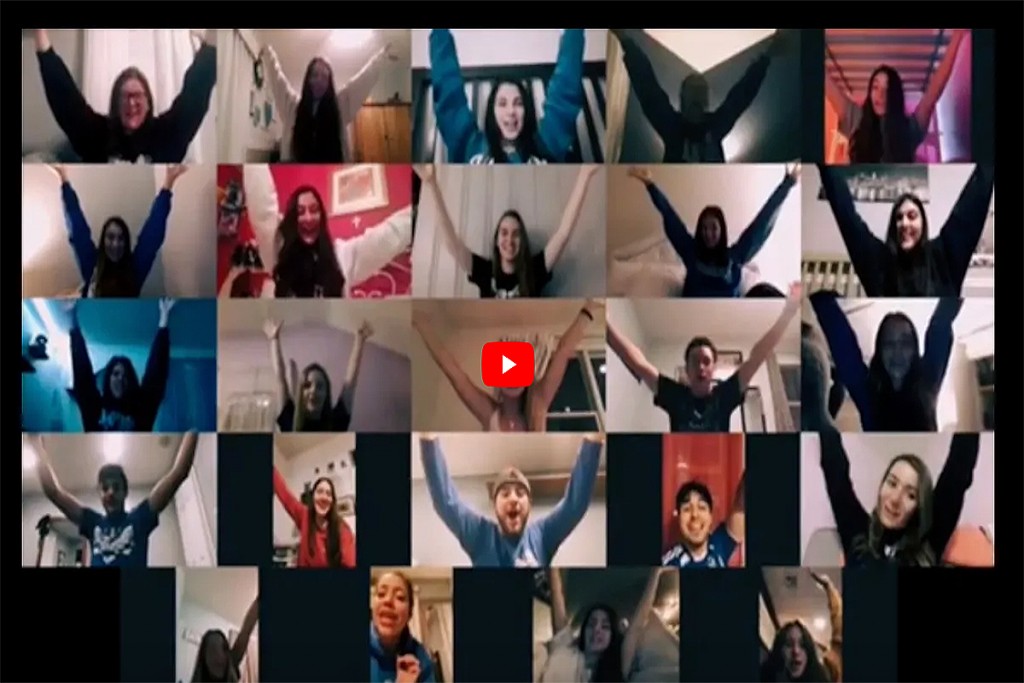 They were born just after 9/11, lived through the Great Recession and grew up watching the Boston Marathon bombing and mass shootings during the smart technology age. Yes, the Class of 2020 has been through a lot, but perhaps most significant to these 17- and 18-year-olds as a group is the way COVID-19 has shaped their final year of high school. The Wood-Ridge High School Class of 2020 knows it's missing out on memorable moments—sports, AP exams and prom, to name a few—but, as these teens have done throughout their young lives, they refuse to let the quarantine define their generation. Members of the senior class produced "We Are the Class of 2020," a 90-second video that serves as a statement of their persistence "through the unthinkable" as well as a recollection of pop culture phenoms (SpongeBob and Drake & Josh, anyone?) that left an indelible impression.
"It is no surprise that the video these students put together has made such an impact not only in our community, but far beyond," says Joseph Sutera, Wood-Ridge High School principal. "They have been leaving their unique imprint each and every year they have progressed here in the Wood-ridge School District. The video is another example of the impact they have on their peers, our teachers, our community and our administration. In a time when they are missing out on so much, they found it within themselves to create something that was so profound."
See the full video below.
BERGEN wants to celebrate all of our county's graduating seniors—especially as they're missing out on important milestones like prom and graduation. If your school has compiled a video like this one, please email Editor in Chief Rita Guarna at rita.guarna@wainscotmedia.com for a chance to be featured in a future newsletter.