Making Time For Family
Two-year-old Mila listens intently as her great grandfather shares wise words.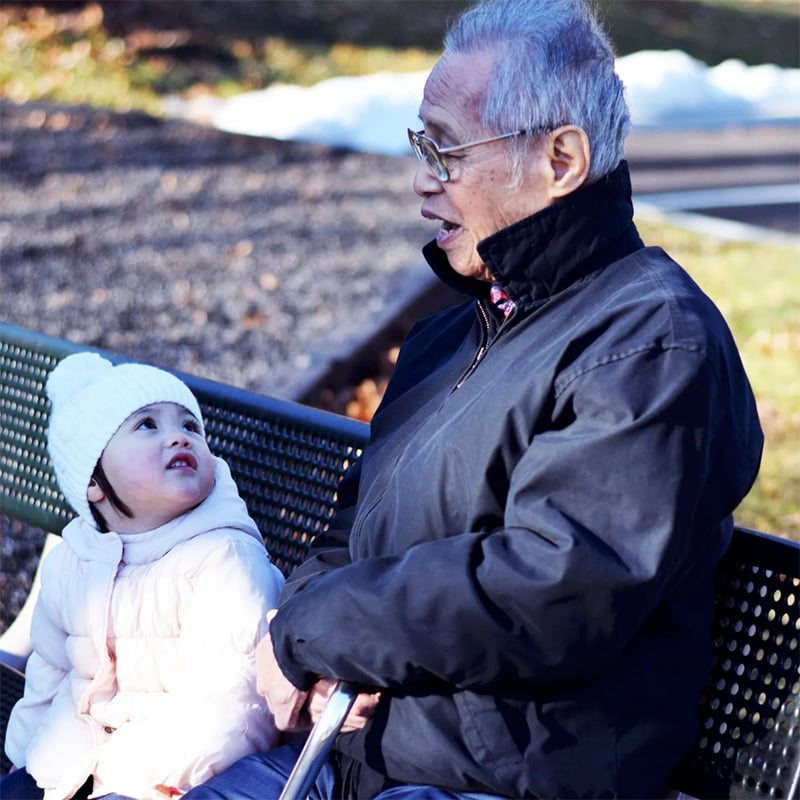 As the holidays approach, we're reminded of the precious time spent with family, friends and all our loved ones. That's what Samantha Savitsky had in mind when she posted this sweet photo of her 2-year-old daughter, Mila, who was having a "conversation" with her great grandfather Tai Gong in Haworth. "It was sweet because they were just sitting on the bench together," Samantha recalls. "She was doing baby talk in English while he was speaking to her in Chinese." Judging by Mila's admiring eyes, we're certain she understood every word. Precious moments, indeed. For more of what's going on around Bergen County, follow us on Instagram @bergenmagnj.