Margaritas Take Flight
How does that saying go: Four margaritas are better than one? Something like that. And now is the time to enjoy not one, not two, not three but four margaritas at Sedona Taphouse.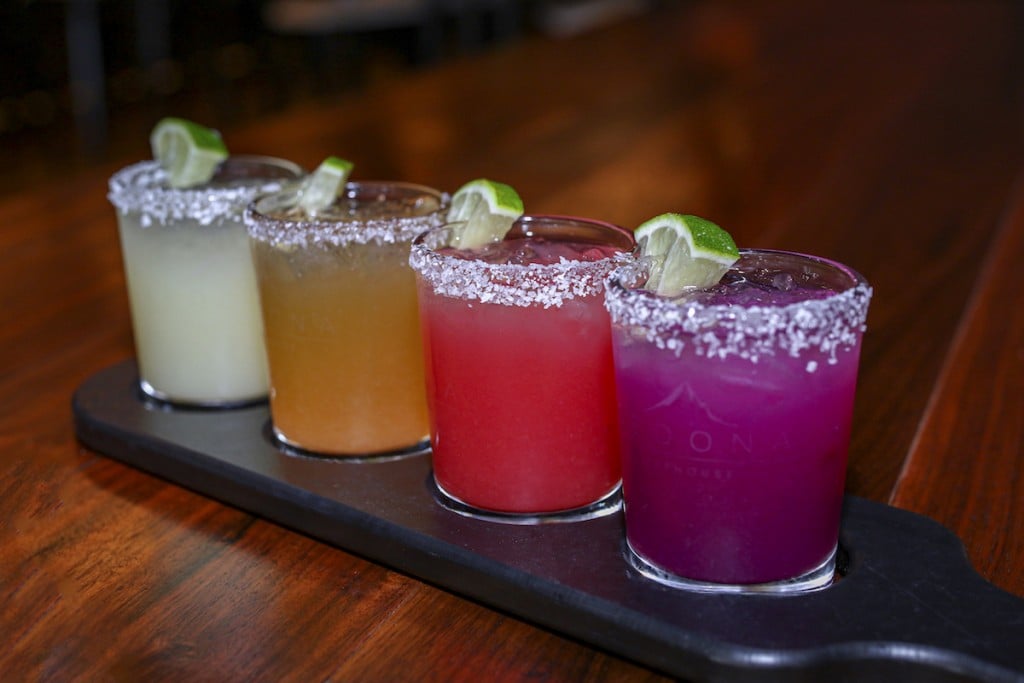 To celebrate National Margarita Day on Saturday, Feb. 22, the Cliffside Park eatery is bringing back its popular Margarita Flight, which features four flavors of the sweet cocktail: classic, grapefruit, blood orange and prickly pear. Available Friday through Sunday (because obviously margaritas should be celebrated over a whole weekend instead of just one day), the Sedona Taphouse Margarita Flight is available for $13. Cheers!
Photo courtesy of Sedona Taphouse