Mark F. Samani D.M.D.
Ridgewood Dental Associates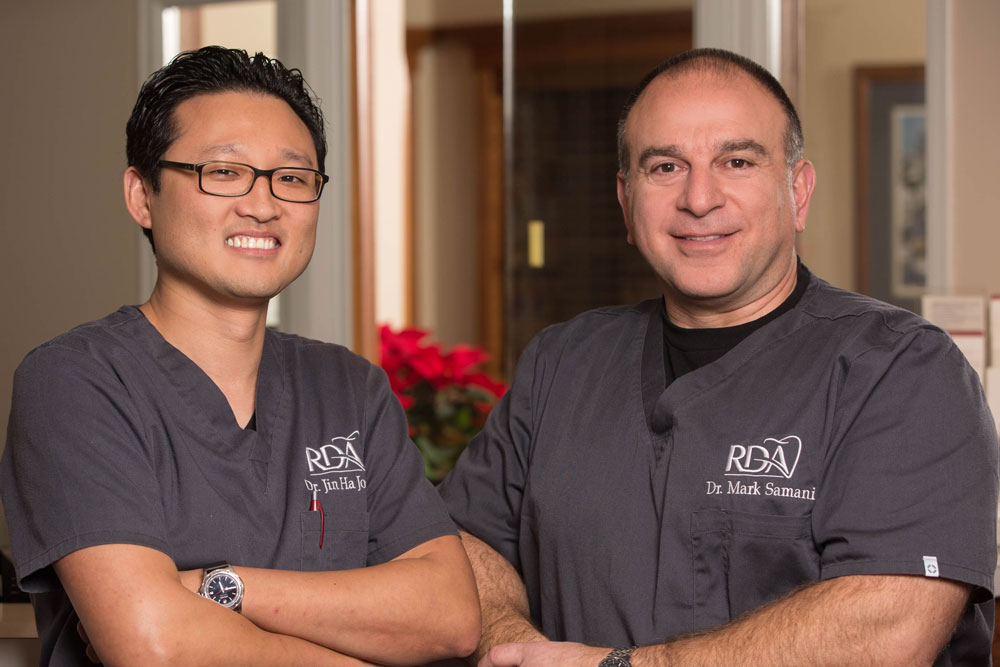 PROSTHODONTISTS ARE dentistry's best kept secret. It takes extra years of rigorous training beyond dental school to become a prosthodontist, a dentist who specializes in the restoration of adult teeth, including crowns, implants, bridges and dentures. "Our specialty is virtually unknown by most dental patients and people might confuse it with cosmetic dentistry," says Dr. Mark F. Samani, partner at Ridgewood Dental Associates (RDA), a comprehensive dental practice offering world-class general and specialty dentistry. "Simply put, prosthodontists specialize in adult restorative dentistry; anything from full mouth dental reconstruction to implant supported restorations to dentures and their alternatives," explains Dr. Samani. "General dentists refer patients to our practice for cases that they feel might be too difficult or complex."
Twenty-five years ago, Dr. Samani was guided into prosthodontics by his father, Dr. Sami Samani, a root canal specialist. Since going into practice more than two decades ago, he has witnessed changes in his field. "Dental implants have forever altered the restorative landscape. Implants are our primary treatment option. Our cone beam cat scan (cone beam CT) allows us to better evaluate for implant placement and guides our surgeries with much greater predictability."
Along with Dr. Samani's partners, Drs. Min-Hee Cho and Jin Ha Joung, RDA provides restorative, cosmetic and general dental treatments with a focus on prosthodontic dentistry. Dr. Samani is also an expert in sleep apnea and board certified by the American Academy of Dental Sleep Medicine. Dr. Samani is a graduate of UMDNJ, where he also completed his postdoctoral prosthodontic program, and also where he is currently a clinical assistant professor of prosthodontics. Dr. Samani lectures frequently on advanced implant prosthodontics techniques and sleep apnea treatments.
166 Franklin Ave., Ridgewood, NJ 07450 • 201.652.2474 • ridgewooddental.com