Mark Samani, D.M.D.; Jin Ha Joung, D.M.D.
Ridgewood Dental Associates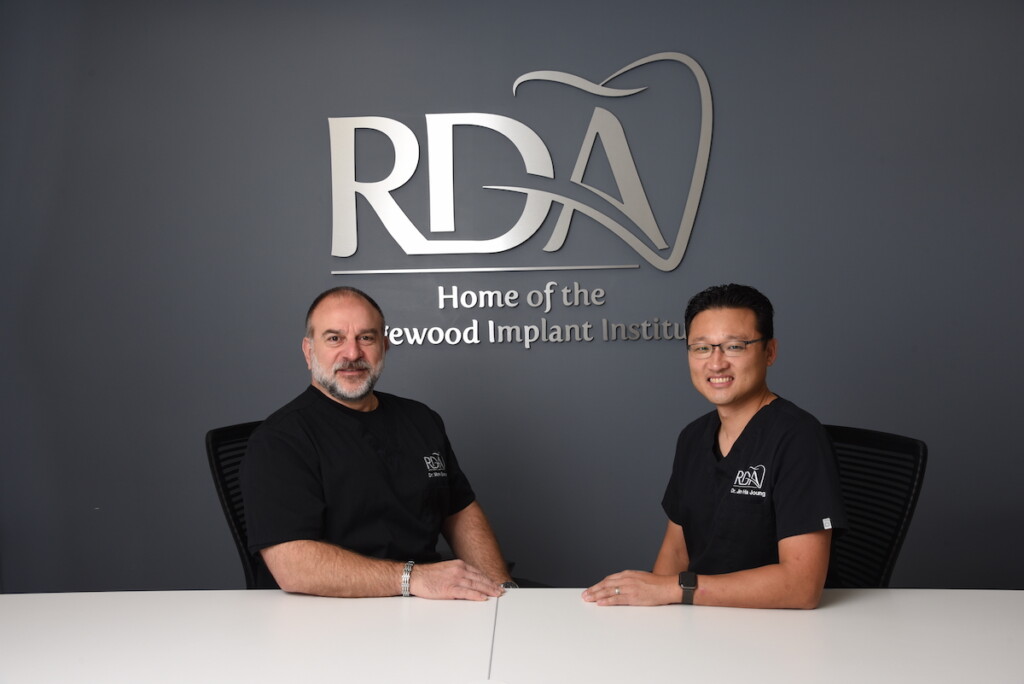 166 Franklin Ave., Ridgewood, NJ 07450 • 201.652.2474 • www.ridgewooddental.com
Drs. Mark Samani and Jin Ha Joung are humbled and proud to consistently be considered among Bergen County and New Jersey's Top Dentists for almost 15 years. From providing the highest quality adult restorative and implant dentistry to teaching dental students and dentists, the doctors take their role as leaders in the field of advanced dentistry very seriously.
Dr. Samani, a Prosthodontist, has 25+ years of experience in adult restorative implant dentistry. He lectures extensively on all aspects of dental implants and sleep apnea and is a Diplomate of the American Board of Dental Sleep Medicine and a Clinical Assistant Professor at Rutgers School of Dental Medicine since 2000.
Dr. Joung, a Prosthodontist and a board-certified Periodontist, is one of only a handful of doctors in the country to be trained in both specialties. As a dual specialist, he has a unique perspective in comprehensive care and treatment planning in the most complex cases.
Ridgewood Dental Associates (RDA) continues to be Bergen County's stronghold for adult restorative, implant and esthetic dentistry. To this end, the doctors have created the Ridgewood Implant Institute (RII) at RDA which offers All-on-4® CE courses to general dentists educating them on every facet of the All-on-4® treatment. Additionally, patients have the opportunity to participate in this program for a reduced fee. The RII Conference Room provides a venue for practitioners to comfortably watch live streamed surgeries being performed in the Surgical Suite by the doctors for our exclusive All-on-4® CE course. We invite you to contact our office for more information.