Matchmaker, Matchmaker…
As owner of New Jersey Matchmaking in Ridgewood, Michelle Frankel has been helping people find romance for seven years. Now, she's revealing how she herself found a mate—and how you can too.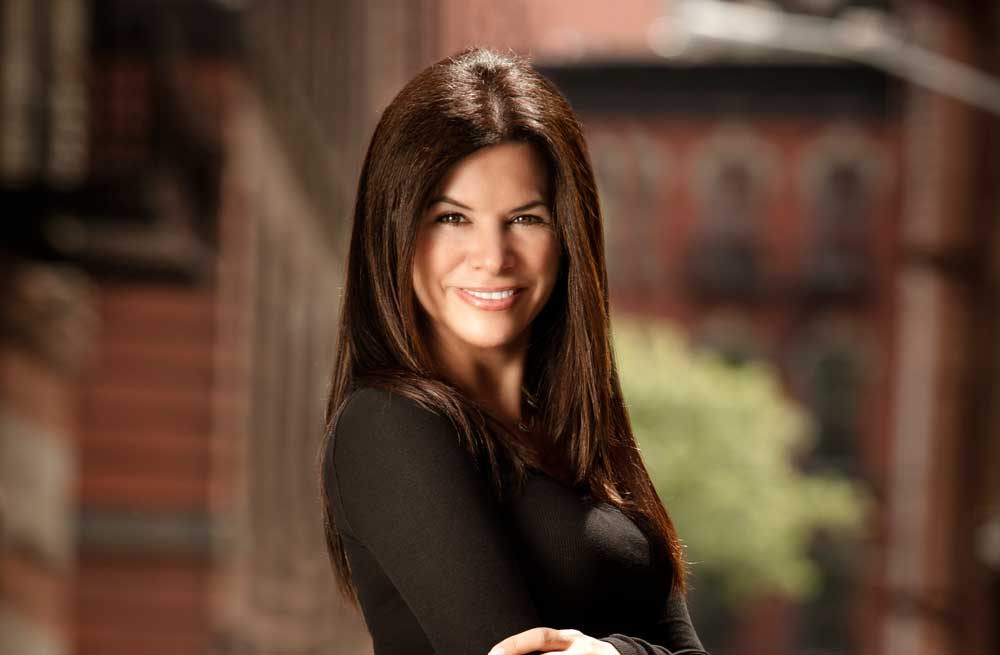 Did you always want to be a matchmaker?
Actually, I'm trained as an attorney. I was practicing in Washington D.C., but after a broken engagement, I started reprioritizing my life. I was 37, and I wanted to find a life partner—and for whatever reason, I didn't think that person was in D.C. So I told my law firm that I had to move to Manhattan for my husband—who I hadn't met yet. They thought I was crazy (laughs), but they transferred me. It was very Sex and the City—I had a plan to go to NYC and meet a husband, and I did.
Did you hire a matchmaker?
I looked into it. I'd tried everything. I was asking all my friends and family for help, I went to singles events, I tried online dating, I even was on a reality dating show. I was going on six dates a week, sometimes eight— two in the same day. Eventually, I found my husband online.
What was your first date like?
We just took a walk through Central Park. Lawrence had asked to go for dinner afterward, but I said no because I was on some stupid diet. But then I realized I'd shut him down, so I texted him. We went on another date, and it went from there. Six months later, we got engaged in Central Park.
So it wasn't love at first sight?
No. I think in my 20s and early-to-mid- 30s, I had a preconceived notion of what my partner would be like. I was intent on building my legal career and climbing the corporate ladder, and I tended to gravitate toward narcissistic, over-achiever types. Also, having lived in Japan for several years, I was particularly attracted to men who were passionate about exotic travel and adventure and into food and wine—like me. But Lawrence is a vegetarian (I am not), an animal lover (he had a Boxer and loves horses) and works out every day (I hate the gym). He eats clean, while I'm never one to pass up sweets, and he doesn't like wine (I love wine). He isn't propelled to travel the world as I am and doesn't have a love for languages like I do (I speak Spanish and Japanese). Yet we work great together and complement each other. Today, we live in Upper Saddle River and have a daughter who'll be three next month.
At what point did you change careers?
After I met Lawrence, people started asking me how I did it, and then they started asking for advice. I realized it was something I could do for a living, so I gave up my fancy Fifth Avenue corner office and started matchmaking.
Who needs a matchmaker most?
Number one, it's for someone who's ridiculously busy and doesn't have the time to go online or really date. Secondly, it's for people who are making the wrong choices and have a pattern—they keep making the same mistakes and having the same results.
Can you walk us through the steps of professional matchmaking?
First, there's a consultation. They come in and meet with us, and we find out what their goals are, what their challenges are, what their options are. Most important, we ask what they want in a future partner. Oftentimes, they think they want one thing but it's really something else. Next, assuming we think we can help them and they're interested in our service, they retain us.
What are the fees?
Every package is different, as every search is different and customized. We have varying fees and services starting from $200 for a video consultation session to $25,000 for our largest VIP package. The majority is in between that and can range from $1,750 to $15,000.
You offer much more than just matchmaking, though. You've got services such as image/wardrobe consulting, professional photography and mock dating. Which is most popular?
Mock dating is a big one. In real life, no one wants to tell you why they don't want to go on a second date with you, but we will. We send someone out on a date with a client, and that person comes back and tells us about the meeting: what the client wore, what they talked about, body language. Then we give feedback to our client. For example, I was told one of my male clients had worn a gold chain on a date, and I called him and said, "Please put that away for a very, very long time." (laughs)
Do you have more male or female clients?
When I started, it was mostly women. But as of last year, it's been mostly men. Right now, I'd say it's 70 percent men and 30 percent women.
You've had a lot of success stories. Does one stand out as a favorite?
One couple I matched got married, and the bride thanked me during her wedding vows as she told the story of how she met the groom—there's a videoclip of it on our website (newjerseymatchmaking.com). The interesting thing is, I had once dated the groom. He and I went on five or six dates and he said, "You're a great person, but can we just be friends?" He just wasn't feeling it. I said, "Of course," and we kept in touch. About six years later, he found out I was a matchmaker and asked, "Can you help me?" I said, "Absolutely." Then his future wife came in to meet with me, and I set them up—free of charge. We also had a 75-year-old female client, and we matched her! She and her match even went to Europe together recently.
Has the Internet and all those dating apps really made dating easier?
Yes and no. Apps are just based on photos, and people are swiping based on no information. It's purely physical. But with the traditional sites, there's more information about a person.
Speed dating: good idea or lame?
I like speed-dating. It's efficient. You give an hour or two of your time, and you're meeting maybe 20 people. You get a sense of the person and see if there's any real chemistry with them. In email and text, so much is misconstrued—you don't hear their tone; you don't see their expressions.
What makes for a successful dating profile?
What's the worst thing a man can say on a first date?
The most important thing is photos—they account for about 90 percent of someone's success. First off, you only want to put up three to five photos—more than five, and it becomes narcissistic. There should be a full body shot—if there's not, people will assume the worst. And there should be something I call a "conversation starter"—I want to see a photo of the person hiking Machu Picchu or skiing down a mountain, something that enables the reader to write and ask about it. And the photos should be only of you— not you and four other people. This is your marketing piece. You don't want people looking at—and preferring—your friend!
What about that "describe yourself in 50-words-or-less" blurb?
Keep it light, bright and tight. It should be fun, optimistic and happy. I hate people who want to be victims—"Oh, I don't want to be on a dating site, but…" Look, that little blurb is real estate. Every word there should be encouraging people to contact you, not giving them a reason to avoid you.
Does the same apply to a woman?
I think that "You remind me of my dad" comes off as more a compliment, but "You remind me of an ex-boyfriend" is definitely a turn-off.
What's the biggest mistake people make when searching for a mate?
The number one thing I've learned in seven years of doing this is, people often want to date themselves. But dating an exact replica of yourself doesn't necessarily make for a good partner—really, the most important thing is having shared values and common goals. And most important, don't be so judgmental. A lot of people have unreasonable standards, but think about what really matters. Just be open-minded—if you take a risk, you might be pleasantly surprised.