Matters of the Heart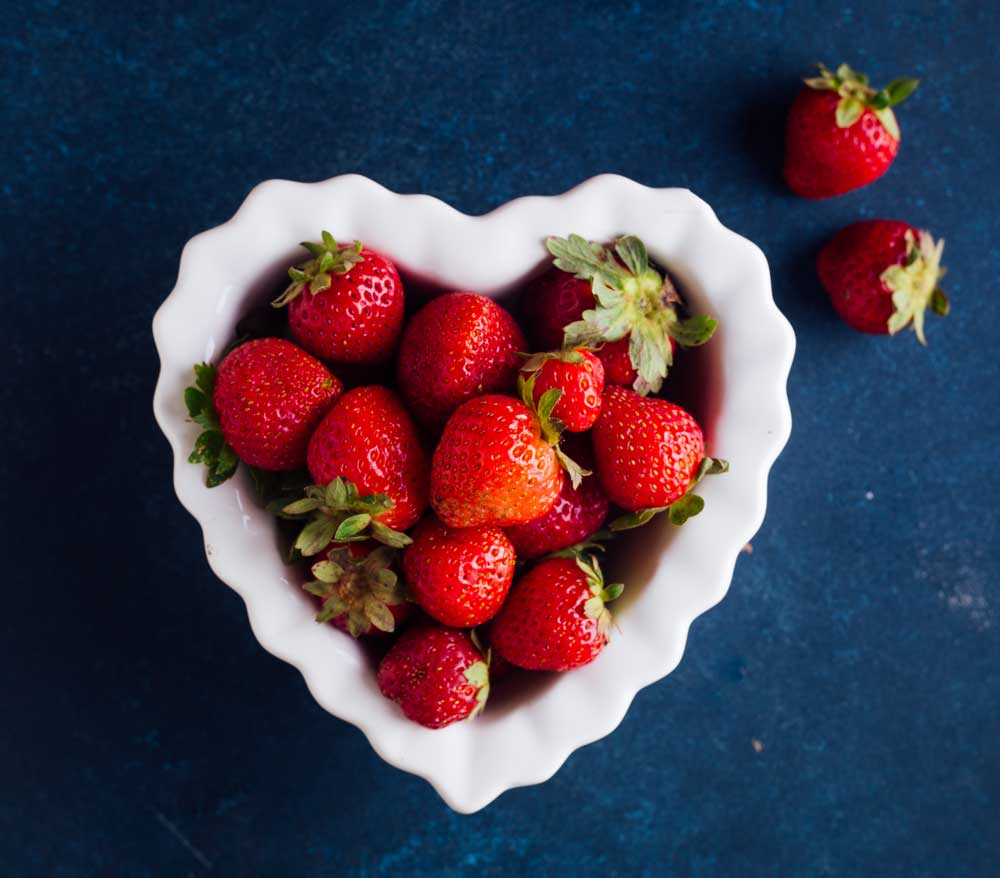 February is American Heart Month, and one way to observe it—and raise awareness—is to wear red on the first Friday. Meanwhile, you can take the following steps to protect your own heart health:
Eat healthier. The Mayo Clinic recommends controlling portion sizes and sodium intake by using a small bowl for high-calorie, high-sodium meals and a larger plate for low-calorie, nutritious meals made with heart-healthy veggies and whole grains. Plus, "berries like strawberries, blackberries and blueberries are some of the best fruits you can eat," says Susan Gralla, registered dietitian at the Ramsey-based Vernon Nutrition Center. "They contain natural antioxidants, polyphenols and fiber, which are all associated with reducing the risk of heart disease."
Exercise more frequently. Total-body, non-impact activities like swimming and rowing are the most beneficial to your heart health—the more muscles involved in an exercise, the harder your heart has to work. The Meadowlands YMCA has a number of indoor swimming classes, and its Performance Training Studio offers rowing machines.
Schedule a check-up. Make an appointment with an expert at Hackensack University Medical Center's Heart & Vascular Hospital, and see how your heart health measures up. The center just opened a Women's Cardiac Institute, offering a full spectrum of services specifically for females.
Did You Know? Heart disease costs the United States about $200 billion each year, according to the Centers for Disease Control and Prevention. That includes the cost of health care services, medications and lost productivity.