Medical Insight: Pelvic Organ Prolapse
A conversation with Cristina Saiz, MD, FACOG, Medical Director, Female Pelvic Medicine and Reconstructive Surgery (urogynecology), Valley Medical Group, in which she discusses pelvic organ prolapse and the treatments available.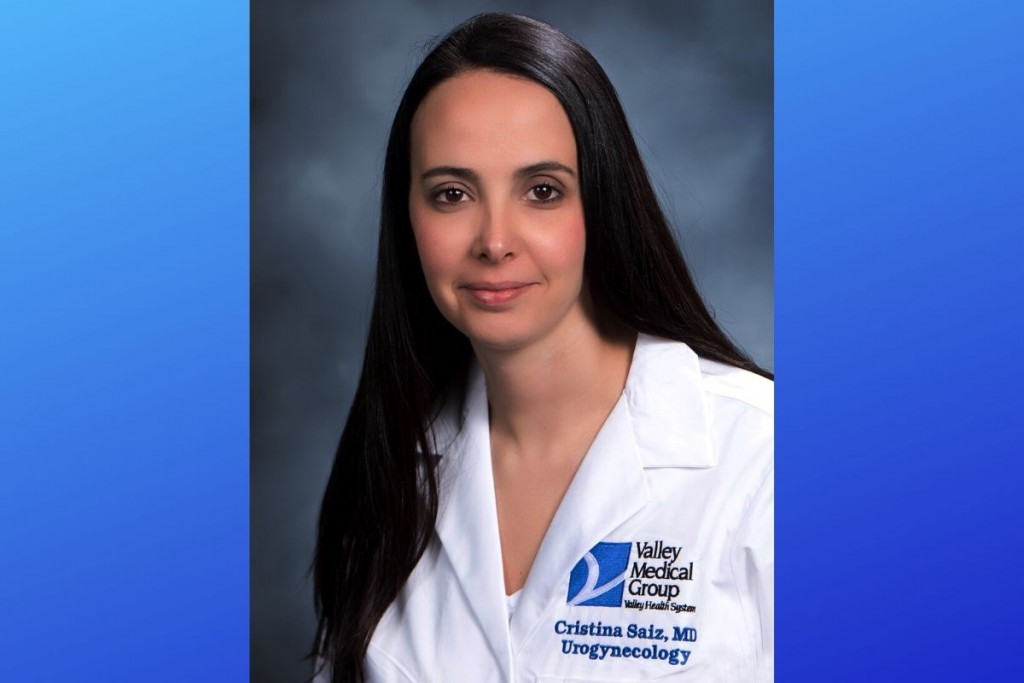 Q. What is pelvic organ prolapse?
A. Pelvic organ prolapse occurs when there is weakness or damage to the normal support of the pelvic floor, which results in a herniation of the vaginal wall. In these situations, the vaginal walls can no longer support the pelvic organs and a protrusion through the vaginal opening develops. The pelvic organs include the bladder, cervix, uterus, bowel and rectum.
Q. How common is pelvic organ prolapse and what causes it?
A. It is estimated that nearly 50 percent of all women between the ages of 50 and 79 have some form of prolapse. Women who have given birth and/or those who are overweight are at a higher risk for developing pelvic organ prolapse.
Q. What are the symptoms of pelvic organ prolapse?
A. Common complaints associated with the condition include a bulging, pressure or heavy sensation in the vagina that worsens by the end of the day or during bowel movements; many women describe the feeling as if they are "sitting on a ball". Urinary frequency or the sensation of being unable to empty the bladder; difficulty starting to urinate; the need to lift up the bulging vagina or uterus to start urination; urinary incontinence (leaking) could be present as well.
Q. Do these disorders impact a woman's quality of life?
A. Unfortunately, these disorders can impact a woman in many different ways. Many women who have pelvic floor problems are reluctant to discuss them with anyone, or are embarrassed to acknowledge that they have a problem, even to themselves. But the truth of the matter is that these problems can have a very significant impact on your quality of life. We know that it can undermine your sense of well-being and self-worth and your ability to live your life the way you want. After experiencing these problems, women may begin to stop exercising or participating in physical or social activities, which can further reduce health and quality of life. Work activities, travel and intimacy also may suffer as a result. This is because, despite it being a common condition, women often don't feel comfortable talking about it. It's still a big "taboo."
Dr. Saiz is a certified robotic surgeon and specializes in minimally invasive urogynecologic procedures. She holds a dual board certification in obstetrics & gynecology and in female pelvic medicine and reconstructive surgery (urogynecology). A native of Spain, Dr. Saiz is fluent in Spanish. To make an appointment with Dr. Saiz, please call 201-221-0504.