Meet Suburban Momma, the Queen of Local Deals
Englewood mom Deborah Leff brings local deals to Bergen families through her hot new website, SuburbanMomma.com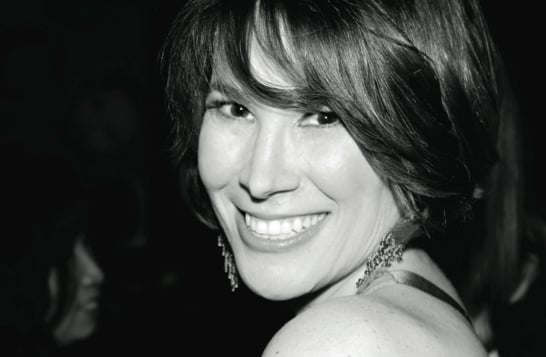 Inspired by the success of online deal sites such as Groupon and LivingSocial that are geared toward urban singletons, Englewood resident Deborah Leff wanted to bring great deals such as 50 percent off spa visits and restaurant meals to suburban moms like herself. She launched SuburbanMomma.com in September of last year, and it currently has more than 12,000 subscribers in Bergen County.
How did you get started?
I come from a technology background, and a little over a year ago I was working with the large mobile carriers doing business development deals centered on location-based applications, and I stumbled upon this tiny company called Groupon, which offered "group coupons" on the Internet on a deal-of-the-day basis. And I thought, "This is genius!" I loved the win-win of it. Consumers get a deal, businesses get traffic and you get paid to hook them together. Everybody wins. So I started signing up for all those deal sites, but in our area all the deals were in New York City. Then a year ago I was looking through my e-mail inbox with all these great deals in New York, and I was like, "It's so not fair. I want these deals too! I'm 12 miles from Manhattan, but it just doesn't pay to drive over the bridge." And my husband just looked at me and said, "Well, Sweetie, maybe you should bring it here." At that time it didn't exist in Bergen, and no one was serving my demographic: I'm a mom, early 40s, living in the suburbs. So I started the company to fill that void.
How does it work?
The business offers a deal for say, half off a massage, and the customer, who got an e-mail about the deal, pays $40 for a certificate for a massage worth $80. We get a commission for every certificate sold.
How does the business benefit?
It's a great way for it to expand its customer base. We tell prospective clients, "If you break even or do better on a customer coming in for the first time and then you wow him or her—which we know you will because we hand-picked you— you've earned a lifetime customer."
What makes you different from other deal sites?
When I looked at the others, they seemed very masculine, and they didn't speak to me. So we decided we would create not just a site but an experience, with fun, entertaining copy telling people more than just "This is the deal." We wanted to also say, "This is why we like it, we have vetted it, you should feel comfortable coming here because it's Momma-approved." And we are doing something very hyper-local. Groupon, which is now operating here in North Jersey, considers the entire upper half of the state to be North Jersey. We are here, dedicated to Bergen, and every deal we run every day is in Bergen County.
Why did you focus on Bergen?
I live in Englewood, but even if I lived anywhere else in New Jersey, I still would have picked Bergen County because its market demographics are fantastic. There are almost a million people here. Because of its proximity to New York, it is a very urban suburb. My original thinking was that for all of the reasons that the Groupon model works in the cities, I believe it will work here. But it's not the only place in New Jersey where it would work—and we're coming! You are expanding? Yes, we are going to Essex County next. We might do Morris County, and we're going to do a little more in Rockland County, N.Y., coming up. The way we have built our business model, we can bring it into any location with a similar demographic.
You work out of your home?
Yes, because the site was a start-up and the time requirement was immense—that made it super-easy to balance work with being a mom to my 6-year-old. But we started with just two of us and now there are 10, so we're at the point where we've started looking for office space nearby.
How does SuburbanMomma give back to the community?
We featured Zoe's Cupcake Café in Teaneck, which supports teen moms and pregnant teens with housing and services, and didn't charge them commission. And we gave the raffle proceeds from one of our Mommas Night Out events to Bergen Performing Arts Center in Englewood. We'll do more. We live in these communities and we love supporting them.
Related Article: