Meet Tawny
Learn more below about Tawny, a fair-haired feline who's looking for her fur-ever home.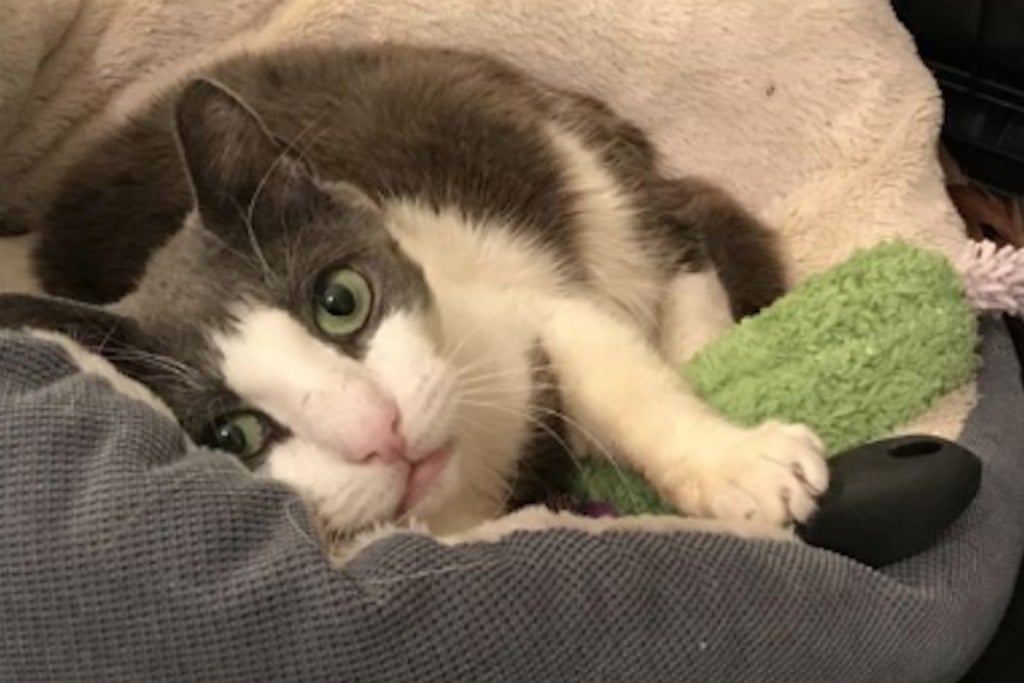 One look at Tawny, this domestic shorthair cat from Ramapo-Bergen Animal Refuge in Oakland, and you're sure to fall in love with her. Tawny wasn't always the fair-haired feline she is today, though. Before she was cleaned up, this beauty queen was found as a feral cat on the streets in pretty bad shape. Thanks to the kindness of the two individuals who found her, Tawny was treated for her rotting teeth, mouth ulcers and some minor wounds, and was soon on the mend. It took her a few months to get back on her feet, err…paws, and now this pretty kitty is ready to find her forever home and to take advantage of her new lease on life (she does have nine, you know).
Contrary to her namesake, Tawny doesn't tout an amber-ish brown coat but a cool slate gray one. Her big, emerald eyes are precious enough to make a softie out of just about any owner. After recouping, Tawny was placed in a foster home where she was the lone cat in a home that also housed five small dogs—that's a lot of little brothers and sisters! Tawny has yet to socialize with other friendly felines, but her sweet disposition indicates that she would adjust well to a home with other cats. A discreet cat at heart, brave little Tawny is ready to show some unconditional love to her new—and hopefully forever—owner.
Interested in taking Tawny home? Go to her PetFinder page or contact Ramapo-Bergen Animal Refuge, Inc. at 201.337.5180.