Meet the Motor Medic
A career under the hood seemed inevitable for "Car Doctor" Ron Ananian. Radio fame? Not so much.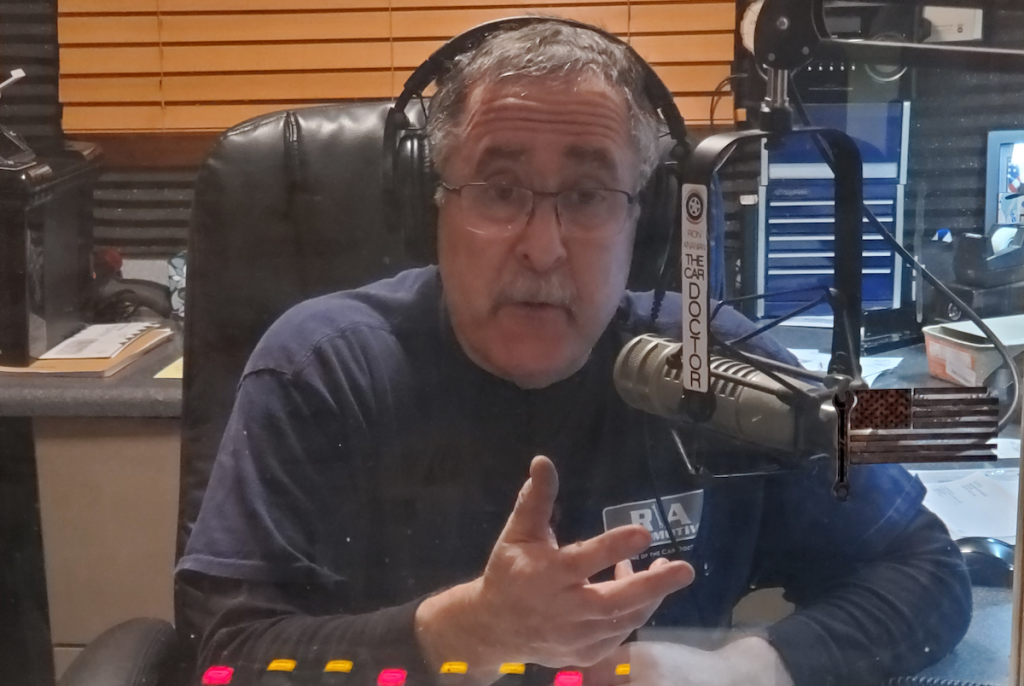 As a child, Ron Ananian would sit on the fender of the family car as his dad worked on it, hopping off to fetch tools for him. Pop had been lead mechanic for American Airlines at LaGuardia Airport during World War II. Of course, a seed of mechanical knowledge and curiosity began to grow.
Ananian graduated from college, but always knew he wanted to fix cars; he just felt comfortable under the hood. What he never foresaw was that he'd also grow comfortable behind a microphone, advising millions of listeners as "The Car Doctor" on his own nationally syndicated radio show and podcast.
A series of serendipitous events—"pure dumb luck," he says—brought him renown. But he keeps it real; between shows he fixes cars at his shop, R/A Automotive in Waldwick, where he's been in business for nearly 40 years. BERGEN stopped by for a chat.
How did your passion for mechanics lead to opening your own shop?
I was that kid—if the washing machine or an appliance broke, I'd take it apart and try to fix it. I was tuning up neighbors' cars by age 14. One night there was a knock at the door. Our neighbor's '77 Pinto had stopped running in front of the house. She asked if I could fix it and if she could pay me. I said, "Sure." We got the car into the driveway. The next day I went to get a replacement fanbelt for it, and when I came back there were two more cars in the driveway with notes: "I hear you fix cars; can you take a look?" Every time I came back there were more cars. In a very short time I outgrew the driveway.
On your show, you offer tips to avoid repair fraud and deception. What can you can advise our readers?
The most common mistake people make in a repair shop is that they either don't sign the paperwork or they sign it and don't read it. It's a contract. Signing paperwork stating the work that will be done is important.
Are women more susceptible to scams?
Yes. I think women get taken advantage of because some mechanics assume they don't know anything about cars. That's a dangerous assumption. When my daughters got their licenses, they were all excited to come home and take the car out. They all found a flat tire on their car. "Hmm, how'd that happen?" They all learned how to change a flat. I want them to be prepared.
How do you keep a car on the road for a long time?
Cars are like kids. When we were young, we could fall down the stairs—whatever, no big deal. When we were teenagers, we'd stay out late and do nefarious things, but we always managed to get home. When you get a little older, you feel a bit more beat up. You take better care of yourself. Cars are the same way. An oil change done properly is one of the best things you can do for a car's longevity on the road. A qualified mechanic is going to see the little things before they become big ones.
How have you dealt with the changes in the auto industry since you opened your shop?
Cars are always changing, and the business is always evolving. But my dad taught me certain ways to do things—there's a procedure, a step-by-step process. If it's a six-step process, you don't skip to step four. You start at one. Have cars changed? Yeah. Has the process changed? No. I still start with step one because if you skip steps, you box yourself into a corner.
Repair bills can be intimidating. How should car owners prepare?
You need to start budgeting for maintenance. Put away $125 a month. In a year a car could need $1,200 to $1,500 in maintenance. Is every year going to be $1,500? No. Cars are like marriages; there are good years and bad years.
Do luxury cars really need high-octane gas?
It depends on what the manufacturer says. Does the owner's manual say it's "best for" the car, or that it's "mandatory"? Read the wording.
You own several cars. Which is your favorite?
When I was in high school, I saw American Graffiti. The antagonist of the movie drives a black, two-door '55 Chevy. I wasn't athletically gifted in high school, but I could make one of those. I did, and I still have that car to this day. I really enjoy that car—it's all nuts and bolts. I'm one with that car.
—Sarah Nolan