Metro Eye Care
Scott B. Pomerantz, M.D.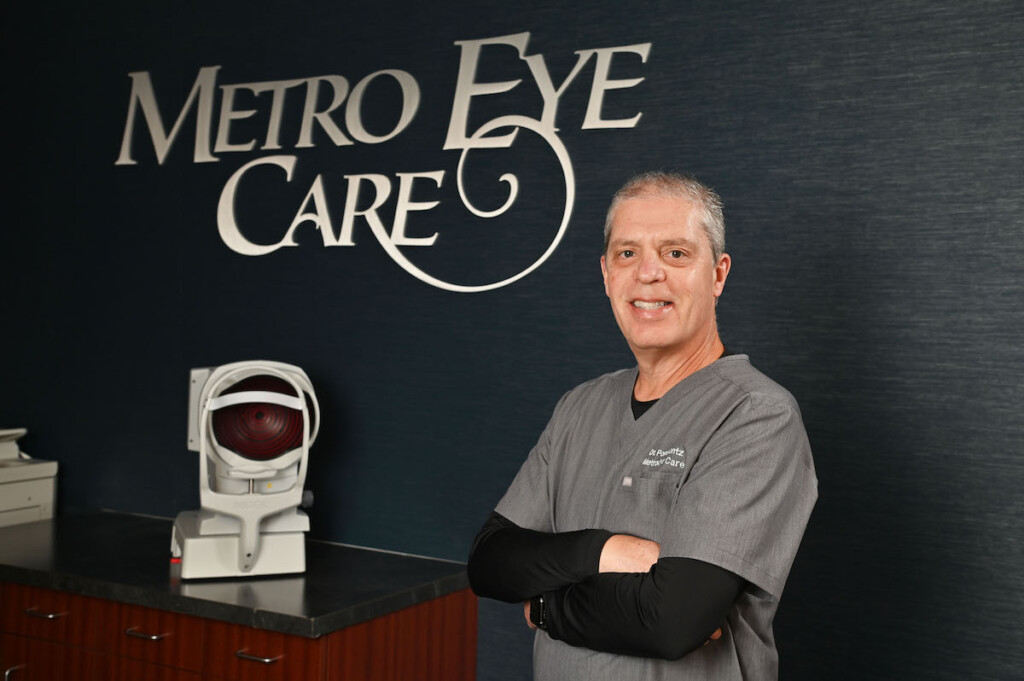 523 Forest Ave., Paramus, NJ 07652 • 794 Franklin Ave., Franklin Lakes, NJ 07417 201.262.5070 • www.metroeyecare.com
Repeatedly honored as a premiere cataract surgeon and eye care provider, Dr. Scott Pomerantz has worked in Bergen County for over 25 years. With offices in Paramus and Franklin Lakes, he has been dedicated to providing his community and the surrounding areas with exceptional eye care. Dr. Pomerantz, his fellow associates and his Metro Eye Care staff provide state-of-the-art eye care in an environment that is uniquely warm and welcoming to all of their patients. No patient is treated as a number or fit into a particular mold.
A board-certified ophthalmologist and member of the Academy of Ophthalmology and the American Society of Cataract and Refractive Surgeons, Dr. Pomerantz is a top cataract surgeon in the area. As one of the first doctors in Bergen County to offer laser assisted cataract surgery, he provides a gentle, highly-customized cataract procedure with precision that cannot be achieved with traditional manual techniques, allowing for astigmatism correction with improved accuracy.
Metro Eye Care is constantly updating with the newest technology, such as advanced imaging technology that builds a 3D map of each eye, tailoring treatment to that map, and enabling Dr. Pomerantz to create a customized treatment plan that matches the uniqueness of each eye. Dr. Pomerantz also utilizes a "dropless" cataract surgery, in which a combination of medications is inserted directly into the patient's eye at the conclusion of the surgery. This is more effective, minimizes the necessary number of post-operative drops, is more convenient for the patients and significantly reduces out-of-pocket expenses.
Dr. Sejal Patel, a fellowship-trained glaucoma specialist and cataract refractive surgeon is the most recent addition to the practice. She also provides innovative treatment for dry eye disease and runs Metro Eye Care's dry eye center. Dr. Patel joins Dr. Pomerantz, Dr. Seth Sachs, Dr. Thomas LoPresti and Dr. James Cindrario to round out the Metro Eye Care team. The doctors and staff at Metro Eye Care provide a patient-centered philosophy that is integral to its office.