Michael Duong, D.D.S.
Precision Orthodontics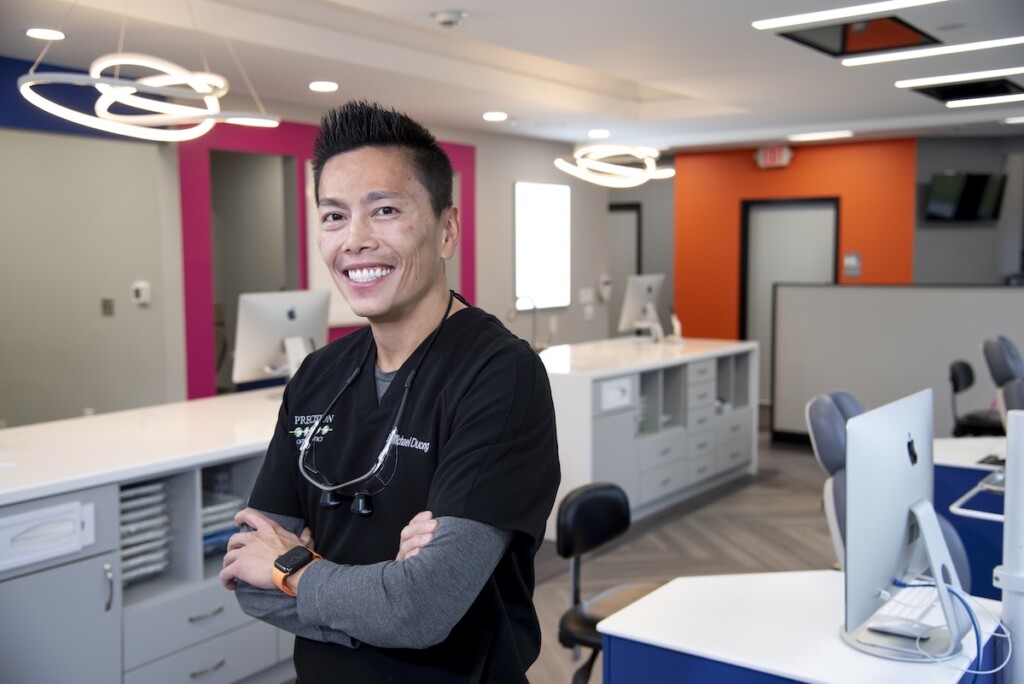 148 Prospect St., Ridgewood, NJ 07450 • 201.444.7447 • www.luvmybraces.com
As the old wise proverb says, "Find a job you love, and you will never have to work a day in your life." Dr. Michael Duong is one of those lucky individuals to realize the profession that perfectly aligns with his strengths. His keen visual perception, mastery of science and excellent diagnostic skills, made orthodontics a no brainer.
Dr. Duong's proudest accomplishment of his career is building his own practice. "I love coming to work. My team is super energetic, warm and caring. The patients we care for and the families we get to know are the epitome of each day," says Dr. Duong. "Listening to the kid's stories and watching them grow into beautiful adults is heartening. I treat patients of all ages and I take pride in knowing that they acquire a boost of confidence when facing the world with a beautiful smile."
With technology constantly evolving, Dr. Duong teaches to stay on the cutting edge. He is an assistant clinical professor at Columbia University where he received his Doctorate of Dental Surgery and orthodontic specialty training.
A stickler for making sure that treatment is working right and moving along as quickly as possible, Dr. Duong made the conscious decision to practice solo. Since 2010, when he first opened his doors, the practice has been growing. The doors are finally open to Dr. Duong's new location in the heart of downtown, Ridgewood. Their super new modern office is equipped with the most advanced technology and provides the highest quality of care.
Dr. Duong is a strong believer in giving back to the community at the grassroots level where he can make a direct impact on his patients and their families. He donates to local schools, teams and religious institutions.