Michael Varallo, D.M.D.
Hohokus Dental Associates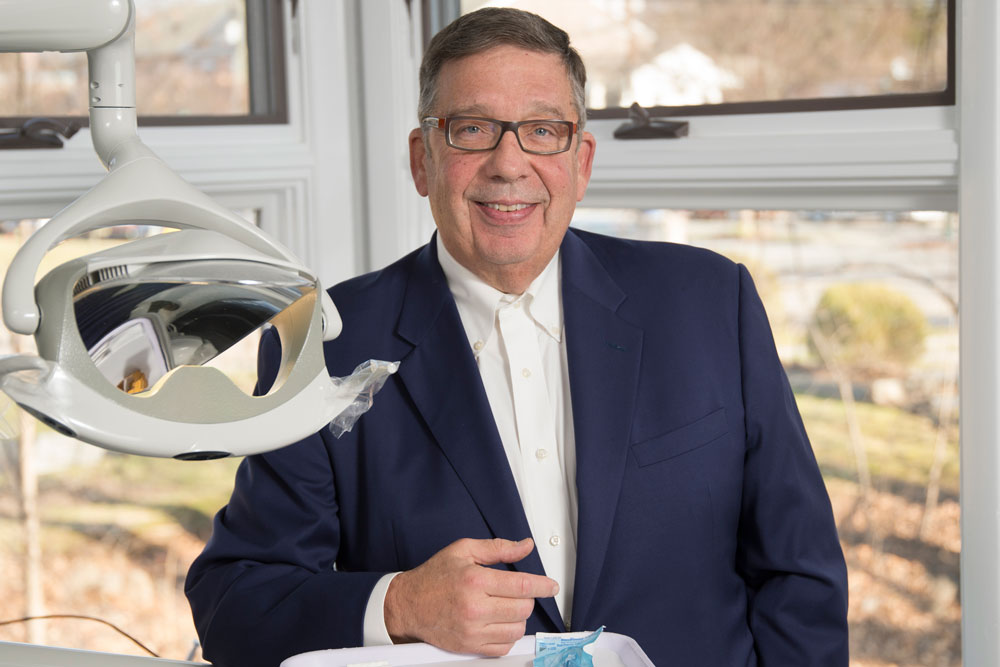 PROVIDING MORE THAN just dental care, Dr. Michael Varallo and his team at HoHoKus Dental Associates passionately believe in the oral systemic connection: the important correlation between oral health and overall wellness. With one of the largest practices in New Jersey, the three dentists and staff of 14 focus on the entire patient and incorporate nutrition and healthy lifestyle choices as part of the treatment. "I believe wholeheartedly that good health starts in the mouth. Dentists can play a vital role in identifying symptoms from diabetes to sleep and breathing disorders. We help patients obtain a diagnosis and treatment for these conditions," explains Dr. Varallo.
Dr. Varallo proudly follows in the footsteps of his father, Dr. D. Vincent Varallo, who was one of the premier oral surgeons in New Jersey. He is also among the first group of 37 practicing dentists selected by the American Dental Association to be part of a study on evidence-based dentistry integrating clinical expertise with current scientific evidence to help patients make informed decisions about their health. Along with Dr. Varallo, the practice includes Dr. Joseph Mauriello whose 20 years of experience includes a post graduate training degree from Colombia University School of Dental and Oral Surgery. In June 2013, they welcomed Dr. Marissa Sala who is currently continuing her education in cosmetic, neuromuscular and sleep dentistry at the Las Vegas Institute for Advanced Dentistry.
HoHoKus Dental Associates offers an internship program for students who plan on pursuing a dental degree. Students work firsthand with the experienced dental professionals in all areas of the practice. With their dedication to the greater good of their community, Dr. Varallo and his staff sponsor charitable races, support local sports programs and visit schools to educate students about good oral hygiene.
625 North Maple Ave., Ho-Ho-Kus, NJ 07423 • 201.670.9076 • hohokusdental.com