Midnight Birthday Serenade
A New Milford family keeps their birthday tradition alive by singing to their matriarch as the clock strikes 12.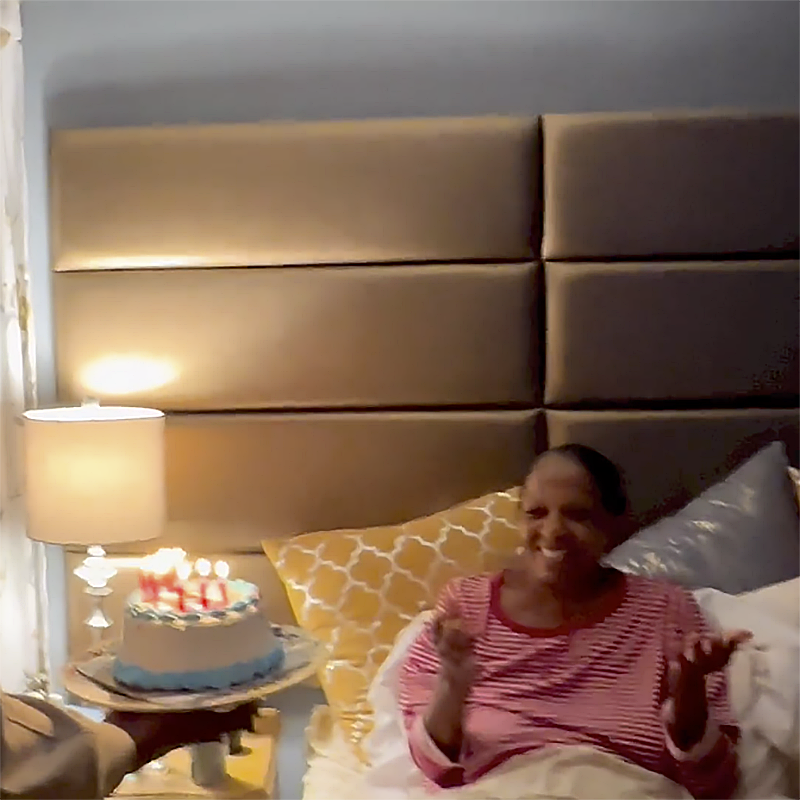 This family has the most adorable birthday tradition—we might just steal it for ourselves! That's Sandy Tate of New Milford, whose daughter, Dedra Tate, shared this sweet video on Instagram of her mother's 81st birthday serenade. Tate and a few of her relatives, including her son Jian and nephew Robbie, stormed into grandma's bedroom when the clock struck 12 to sing her happy birthday and present her with a Carvel cake and a bottle of champagne. "I've been doing this tradition for at least 40 years (which is when I graduated from Howard University)," Tate tells BERGEN. Tate shares that the best part of the night was when Sandy was told to blow out the candles and make and wish and, without hesitation, she said, "My wish is right here," referring to her family. "Everyone constantly tells us that our family should have a reality show and they admire how close and loving we genuinely are," Tate says. And it shows in this cute vid! For more of what's going on around Bergen County, follow us on Instagram @bergenmagnj.
View this post on Instagram