Modern Orthopaedics Of New Jersey
Peter DeNoble, MD, FAAOS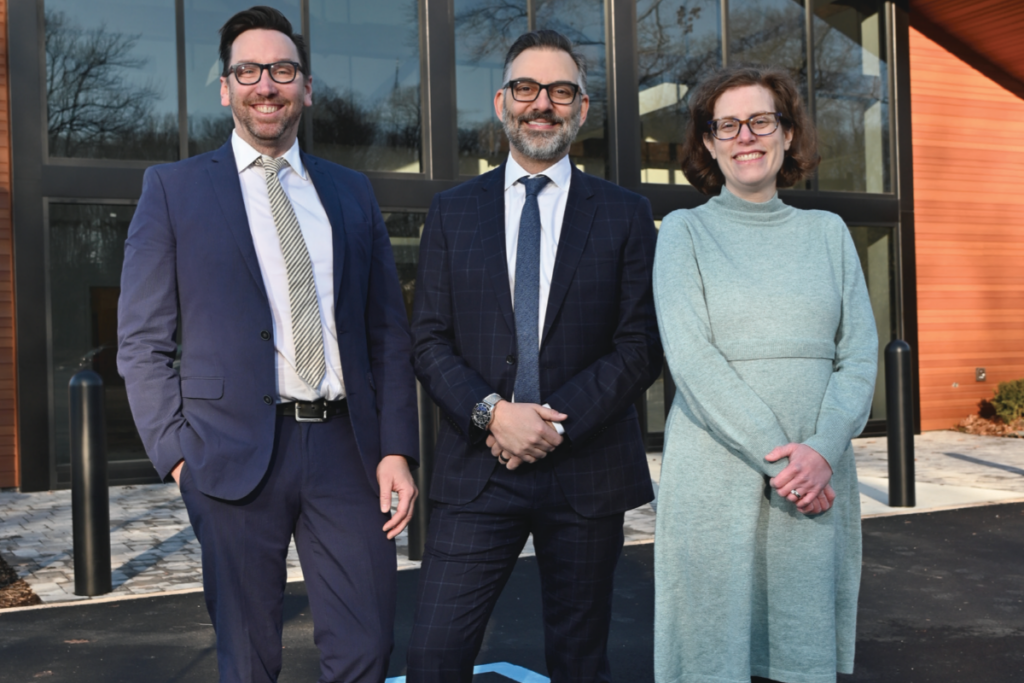 72 Route 17 North, Paramus, NJ 07652 • 2025 Hamburg Turnpike, Suite C, Wayne, NJ 07470
3799 US-46, #207, Parsippany, NJ 07054 • 973.898.5999 • www.modernorthonj.com
Modern Orthopaedics of New Jersey, led by Top Doctor Peter DeNoble, MD and his colleagues David Ratliff, MD and Lorraine Stern, MD, is a group of premier orthopaedic surgeons and recognized specialists in all conditions of the upper and lower extremities. They approach orthopedic problems the "modern way," by combining old-fashioned patient-centered care with cutting-edge medical and surgical solutions. The practice has a particular focus on conditions of the shoulder, elbow, wrist, and hand. Some common conditions they treat include rotator cuff tears, carpal tunnel syndrome, and shoulder, wrist, hip, and knee arthritis.
This spring, Modern Ortho is set to debut its brand-new Paramus flagship location on Route 17 North located across from IKEA. The building was formerly the "Paramus Fabric Center," a Bergen County landmark. Now, Modern Ortho has worked with an amazing team of designers to keep the "bones" of the classic structure while simultaneously creating a state-of-the-art medical facility with modern healthcare capabilities for the 21st century. Other features of the facility include a podcast studio and convenient parking with easy access from Route 17 and North Farview Avenue.
And with this additional office location comes another Modern Ortho gamechanger–and first of its kind in Paramus–"Modern Ortho Urgent Care." Hosted in the same Paramus facility, this new orthopedic urgent care center will provide quick, convenient, and accurate orthopedic treatments for sprains, strains, and fractures of all bones and joints. Orthopedic-specific urgent care will allow patients to skip the hassle of the hospital emergency room and obtain convenient, efficient one-stop orthopedic care.
Double board-certified, Dr. DeNoble is a renowned physician specializing in the shoulder, elbow, wrist, and hand. He is on staff at The Valley Hospital, The Hackensack Surgery Center, Chilton Medical Center, St. Clare's Hospital and St. Joseph's University Medical Center. He also has a passion for mentoring orthopaedic residents and has published numerous original research articles in national peer-reviewed journals.