Modern Orthopaedics Of New Jersey
Peter DeNoble, M.D., F.A.A.O.S.
David Ratliff, M.D., F.A.A.O.S.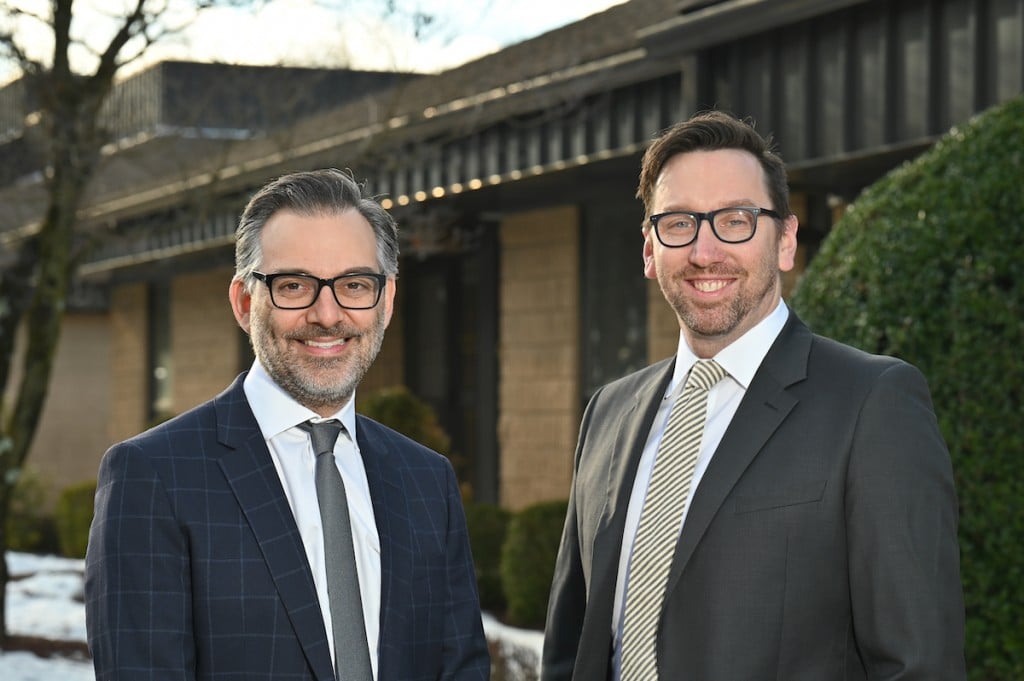 70 Route 17 North, Paramus, NJ 07652 • 2025 Hamburg Turnpike, Suite C, Wayne, NJ 07470
3799 US-46, #207, Parsippany, NJ 07054 • 973.898.5999 • www.modernorthonj.com
Modern Orthopaedics of New Jersey, led by the Top Doctors Peter DeNoble, M.D. and David Ratliff, M.D., are a group of premier orthopedic surgeons who are recognized experts in their specialty of orthopedic upper extremity surgery. They approach musculoskeletal problems the "modern way" by combining old-fashioned patient-centered care with cutting-edge medical and surgical solutions to successfully treat painful and dysfunctional conditions of the shoulder, hand, wrist, and elbow. The Modern team's approach is simple: they take the time to develop genuine relationships with their patients and tailor treatment plans through clear explanations and empathy.
Both Drs. DeNoble and Ratliff are board-certified orthopedic surgeons with an added board subspecialty qualification in surgery of the hand. They are on staff at The Valley Hospital, The Hackensack Surgery Center, Chilton Medical Center, St. Clare's Hospital, and St. Joseph's University Medical Center.