Mom's Smoothie Helper
A Ramsey toddler makes his smoothies and drinks them too—with a little help from mama in the kitchen.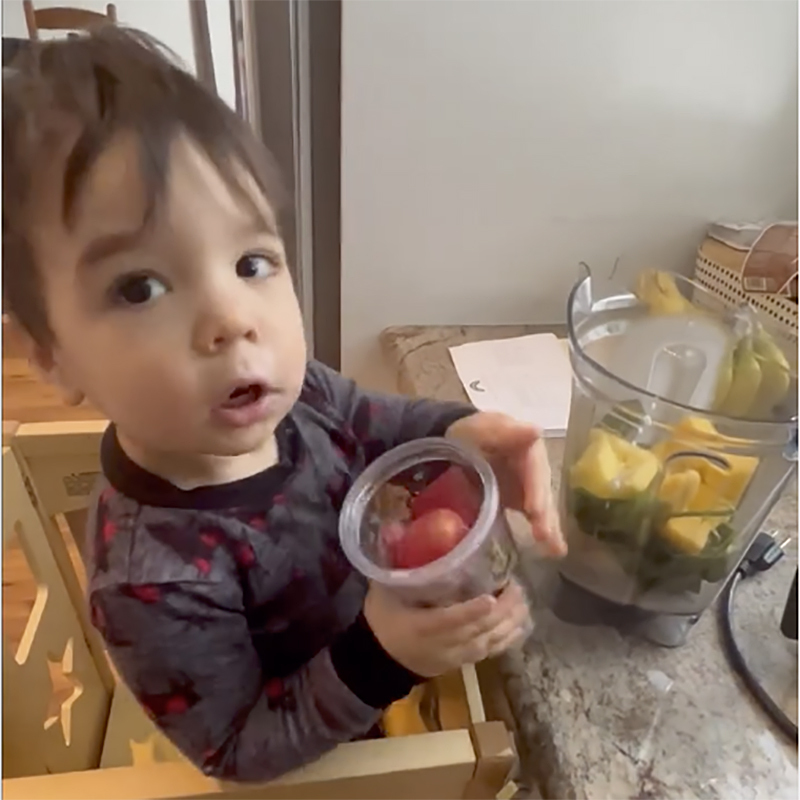 It's never too early to start teaching your kids healthy eating habits, right? Cassandra Barbara of Ramsey posted this adorable video on Instagram of her 1-year-old son, Cole, helping her make her family's daily smoothies. "Our family drinks a smoothie almost every morning as an easy way to get a lot of nutrients in one serving," says Barbara, who's also mom to Maddox, 9, and 7-year-old Ellie. "When Cole sees me first thing in the morning, he runs to the cabinet that the blender is in—it's so cute," she says. What's even cuter is this is a Barbara family tradition, one that Cassandra used to do with her older kids when they were younger. "As a family, we love spending time together in the kitchen."
For more of what's going on around Bergen County, follow us on Instagram @bergenmagnj.
View this post on Instagram