Morgan Fertility and Reproductive Medicine
Allen Morgan, M.D., Philip R. Lesorgen, M.D.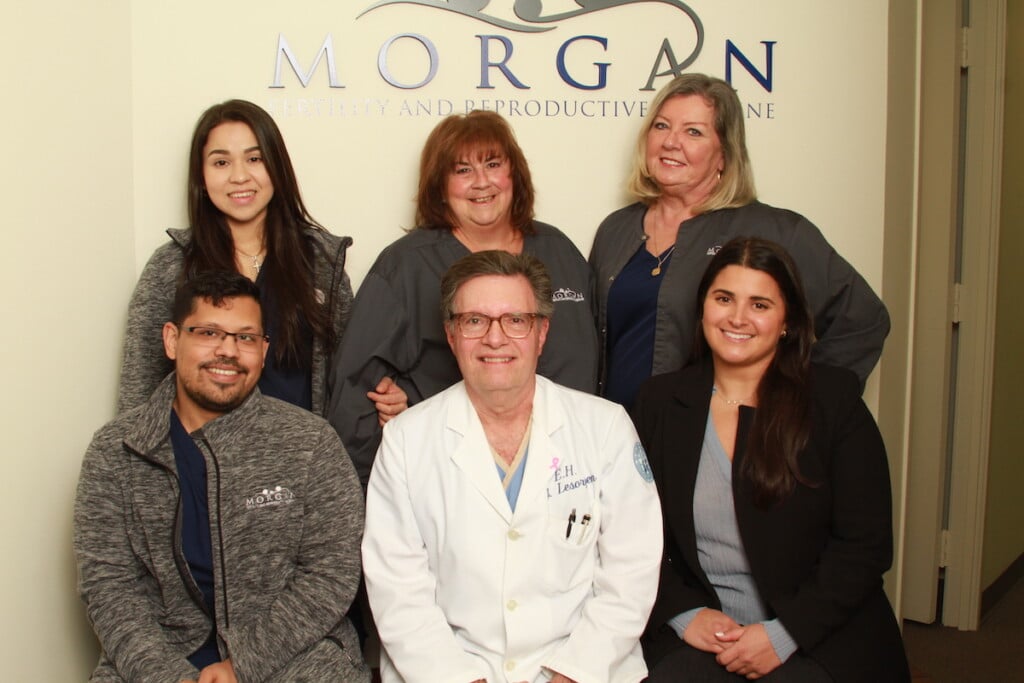 106 Grand Ave. #400, Englewood, N.J. 07631 • 2 Lincoln Hwy, #311B, Edison, N.J. 08820
475 Route 70 West #201, Lakewood, N.J. 08701 • All offices: 732.363.4777 • www.Morganfertility.com
At Morgan Fertility and Reproductive Medicine, we offer a small boutique clinic feel along with innovative scientific advancements in successfully treating infertility and achieving high pregnancy rates. With four REI doctors on staff, you are sure to find the perfect fit and our dedicated care team will hand hold you every step of the way through the process.
We congratulate our two Top Doctors, Dr. Allen Morgan and Dr. Philip Lesorgen. Dr. Morgan, the founder of Morgan Fertility, is a double board-certified REI specialist with outstanding IVF success rates. Dr. Lesorgen, a board-certified OB/GYN and a Fellow of the American College of Obstetricians and Gynecologists, has been in practice for over 30 years and has recently joined Morgan Fertility.
Treatment, as well as a robust egg freezing program, is easy and convenient with three locations in Englewood, Edison, and Lakewood. We offer telehealth services, so you don't have to leave the comfort of your home. Morgan Fertility accepts most insurances and we offer affordable plans. If you have any questions regarding treatments or our practice, please contact our fertility line any time of the week and weekends by calling or texting 848.373.0523.