Mother and Daughter Challenge: Janice's Online Journal Week 2
Our mother/daughter team recounts their second week of the makeover process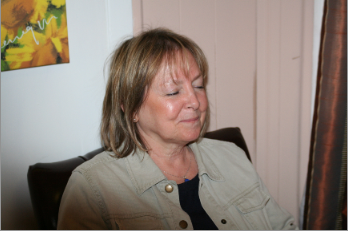 March 30
I laughed, I cried; I cried, I laughed. This was my experience with Kathy Lindert of Advanced Hypnosis. We had a great two-hour session during which time she helped me take a good look inward to determine why I could not move forward in my life. Some of the hindrances were blockades that "allowed" me to eat all the time and prevented me from losing the weight I so needed to get rid of to look better in my older years. I believe that if we continue to meet and work on these problems, I will be able to feel better about myself in the future.
On Thursday, I met with Dr. Farhad Rafizadeh in Morristown. That was…fun… He showed me my drooping eyelids, sagging jowls, neck skin, sad mouth, wrinkles, etc. in a way I had never looked at them before! I realize how badly I do need a makeover. I knew I did, but never realized how much until now. However, I really believe it will improve my looks and make me look a lot younger. Even though I'm nervous to go through all these procedures, I know in the long run I will feel better about myself when I look in the mirror, and that is the most important part of all.
Dr. Rafizadeh made me feel very comfortable, and I'm glad it's with him that I will be going through this process.