MOTHER AND DAUGHTER CHALLENGE: KARA'S ONLINE JOURNAL WEEK 6
Our mother/daughter team recounts their sixth week of the makeover process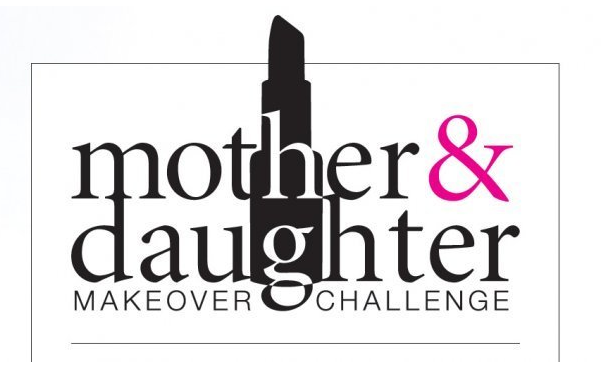 Tuesday May 1
Today I met with Beth at the Atlantis Sports Club & Spa for our weekly workout and there was a photographer there from Morris/Essex Health & Life Magazine to catch all the action! It is going to be great to look back when this has all come to an end and be able to actually see our journey in pictures!
Beth is amazing. I had spoken to her at one of our first sessions about the "Bar Method", which is a fat burning format of interval training that incorporates dance conditioning and ballet bars that I was really interested in learning about (and possibly incorporating into my workout). At the time she didn't know much about it but said she had heard about it. Well, today she surprised me when I got to our session and had some exercises that she had researched that incorporated some "barre" routines! (By the way, silly me…they were intense!) While they were extremely hard to do at first (I began feeling "the burn" immediately) I knew it would all be worth it if I kept with it. I thought it was incredible that Beth took the time to look into something that I was interested in and learn enough about it to teach me some of the techniques in our workout. As much as our workouts hurt the next day (ok, sometimes two days!) I know it is the best thing for me to get into shape and I am already beginning to see some changes in my body. Now I am really looking forward to our workouts every week instead of dreading them!
Wednesday May 2
I met with Beth for a 2nd time this week! We are making up for a week I missed due to vacation. Today was the most intense workout we've had thus far. I made the mistake of telling her I am really unhappy with the way my thighs look, and we spent most of the session doing legwork! (Haha.) I've never in my life done so many squats and lunges…not to mention the "kickboxing" moves she incorporated into it! By the end of our time together, I was so fatigued I didn't know if I could make it out to the car! However, it was an amazing feeling to know I was working on a part of my body that I am really unhappy with. The best part is that we stop several times during our workout to do stretching, which not only feels good while we're taking a little break, but I know it helps later on with how I feel after the workout. I am, however, not looking forward to how my legs will feel tomorrow morning!
We met with Marie & Paul, the owners of Dieci Lifestyle Spa in Livingston. For starters, the place is beyond beautiful and luxurious. We got to take a tour of the entire building, meet the stylists that are going to be helping us achieve and maintain a healthy, beautiful head of hair and we also got a mini "education" on the benefits of hair products. They did an analysis of our hair and scalps and suggested our first course of action would be to find pictures of hairstyles we like (because they want us to LOVE our hair at the end of all of this) and to start doing scalp treatments right away. A scalp treatment helps wash away all the excess oils that can block the pores of your scalp where the hail follicle grows out of, thus blocking your hair from being as thick and full as it can be. We will be getting our first treatment next week as well as discussing where we are going as far as style is concerned. I am excited for next Tuesday!