MOTHER AND DAUGHTER CHALLENGE: KARA'S ONLINE JOURNAL WEEK 8
Our mother/daughter team recounts their eighth week of the makeover process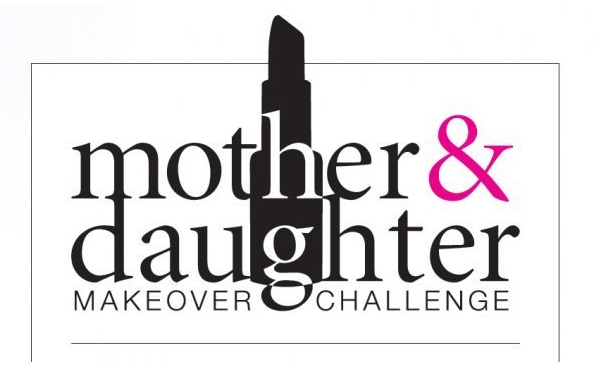 Tuesday, May 22
My weekly meeting with Beth! Unfortunately I hurt my shoulder badly on Saturday when I took an hour-long kickboxing class, and although the class was amazing and I felt like a million bucks after taking it, I have really been feeling the pain since. It's slightly swollen and I can't put much pressure on it. As always, Beth acclimates to the situation beautifully and changed our workout to incorporate working my legs and core. (Which, by the way, are my two least favorite things to work on!) But she made it interesting and even included some free weights from a laying down position so I didn't hurt myself more. All in all, I still got a great workout. The time flies by because she quickly gets you moving from one exercise to the next and you don't have time to hate what you're doing before she changes it up! It's great because I never get bored with the "routine" because there isn't really anything that we strictly have to stick to weekly. I am constantly learning new exercises that I can also do at home to continue my workout when I'm not with her.
Wednesday, May 23
The day I have been waiting for since I learned we won this contest! Tonight at Dieci Lifestyle Spa, we got our hair colored! Holly was amazing. She asked my opinion regarding what I thought I wanted my hair to look like but she also gave me her professional opinion. I wound up trusting her judgment and I absolutely LOVE my hair color! She is amazing and was dead on with what would look good on me. She did highlights and lowlights as well as a root toner that took a lot of the "light blonde" out of my hair. It looks so healthy and so natural and I couldn't be happier with my new look. Not to mention Holly is a doll and so much fun to work with.
Thursday, May 24
Tonight I had my second facial with Denise at The Urban Muse. It was wonderful and relaxing and exactly what I needed after a long week of working hard. First, she starts you off with a back and neck massage, which was excellent for my sore muscles! Then, she chose a different facial for me this time then the last time I came so I could really see the benefits of all of the facials that they offer. After cleaning and massaging my face and neck, she set the steam up to open my pores. She then extracted the impurities from my face and put on an amazing smelling and soothing oatmeal mask that made my face feel tingly and cool. I love the feeling of having the mask "brushed" on; it is so relaxing! She then washed off the mask and used jade stones to massage my skin some more, which I loved. After that she put on moisturizer and let me lay there for a couple minutes to decompress. Afterwards, my skin was glowing and felt rejuvenated! Even when I came home my mom mentioned how wonderful my skin looked. I actually feel and see the difference!