Mother Nature's Light Display
With cameras in hand, Bergenites gaze upward as brilliant splashes of red and orange fill the sky.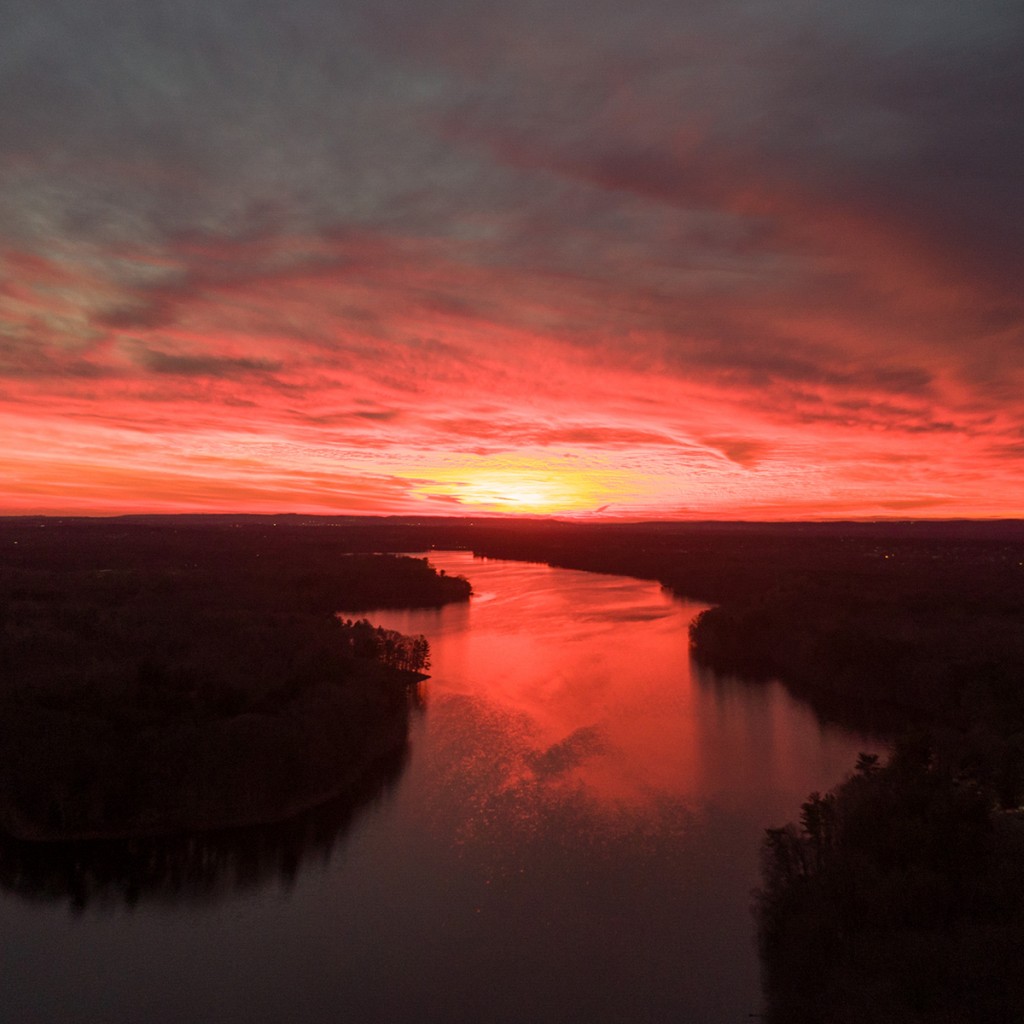 Few enjoy the fact that we have less sunlight this time of year, but December has given us a couple of glorious sunsets over the past week. Brooklyn resident Victor Kaminski was visiting his girlfriend in Dumont when they noticed the red and orange sky from his car on Dec. 13. Rather than walk to a clearing near the Oradell Reservoir and "lose the opportunity" to capture Mother Nature's light show, Kaminski flew his drone over the tree line to take photos of the sky. "The colors were stunning, and I couldn't wait to examine them and post them on Instagram," Kaminski says. "Many people had great images from that evening." For more of what's going on around Bergen County, follow us on Instagram @bergenmagnj.