Music to Our Ears
Stop playing games and start playing music. Virtual lessons in piano, guitar and beyond are a hit!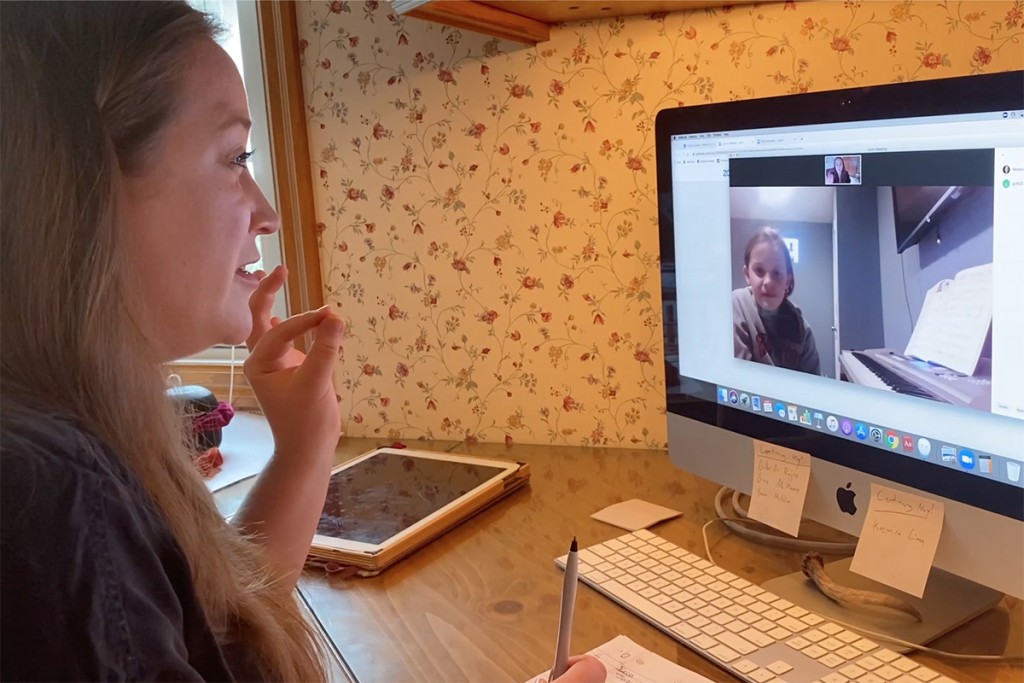 Now that you have a little extra time on your hands thanks to the sheltering in place, you can finally add new songs to old Spotify playlists, or better yet—you can learn how to make music yourself! Several Bergen County-based music schools are offering virtual lessons for an assortment of instruments, from guitar and piano to drums and woodwinds. Do you sing? Vocal coaches are available too.
Sure, anyone can find "how-to" videos on YouTube, which typically show the notes and chords to play for specific songs, but virtual lessons have a much larger range. Sessions are more personal and can be one-on-one with an instructor, who reviews notes and chords but more importantly provides technique and theory. At centers like School of Rock in Cresskill, Mohan Music School in Woodcliff Lake and Westwood Music Studios in Westwood, teachers "meet" with new students (as well as those who want to shake off the rust) in a safe, contactless environment via Zoom, Skype and FaceTime.
At Noteworthy Academy of Music in Washington Township, instructors use Zoom to hold workshops and lessons for all ages in an instructive yet fun setting while covering a variety of genres. In the video below, teacher Rebecca Lapinski reviews piano basics in a quick virtual session for beginners.
Before you know it, you'll be holding your own virtual recitals and jam sessions with your band!