Nazca Cevicheria & Tiki Bar
Flavors of Peru and Japan meet at new Dumont eatery.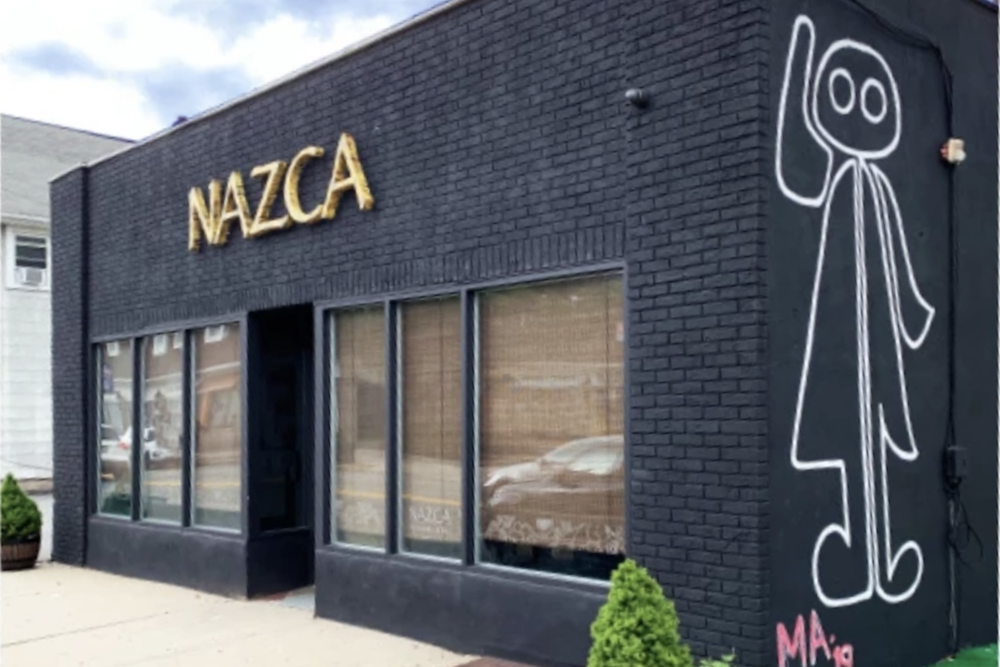 Benny Rivero knows a little something about food. For years, the classically trained chef has been treating hungry diners to a taste of Cuba at Casual Habana Café, which has a longtime presence in downtown Hackensack and a 4-year-old storefront in New Milford. A Cuban native, Rivero now has jumped into something new, opening Nazca Cevicheria & Tiki Bar, a Peruvian-Japanese restaurant, in Dumont. This mashup might sound experimental, but I've been told by chefs not to refer to the food combo as "fusion," which might suggest the mix of cuisines is a fad. The fact is Peruvian-Japanese fare has been prepared and enjoyed at European eateries for years and has a growing following in U.S. food capitals like New York and Miami. And it's been given a name—Nikkei.
Rivero's new establishment has quickly become the center of Dumont's dining scene. My friend and I were lucky to score a table at the cozy restaurant, as the dining room was packed for a weeknight. The absence of TVs—particularly at the adjacent bar—made conversation easy, and we remarked on the touches of Peruvian wall décor and the lightly salted cancha (corn nuts) that was placed at our table. We admittedly expected a Bourdainesque menu with Peruvian guinea pig and rabbit options but were surprised ("pleasantly," says my friend) those weren't offered. The good news: A whole list of other exotic choices were available. Hot appetizers blended the best of South American and Asian cultures, like chicken marinated in Peruvian spices then stuffed into wontons, and, my favorite, bao de chicharron—pork belly with pickled red onion and sweet potato inside a steamed bun. After downing two of the bao "sliders," I was still uncertain which was the star ingredient: the soft-as-a-pillow bun or the crispy-edged pork. I'll just name them co-stars because everything balanced perfectly.
We also ordered spicy tuna Nikkei from the ceviche menu. A tuna tartare of sorts, the appetizer is essentially a large deconstructed spicy tuna roll with the tanginess of a ceviche. The flavorful fi sh is mixed with sriracha aioli, chopped red onions and scallions and topped with a sprinkle of nori.
The selection of entrées included something for everyone: arroz con mariscos for the seafood lover, stir fried quinoa with veggies for the vegetarian and plenty of chicken and beef for the carnivores. I tried Nazca's version of lomo saltado, an old-fashioned Peruvian plate made with petite sirloin strips, tomatoes and onions, accompanied by rice and french fries. While the crispy shoestring fries are traditionally a part of the recipe, the potatoes nearly covered the meat and dominated the presentation of this dish. Still, that didn't detract from the exquisite, steakhouse-quality flavor of the tender beef and its stir-fry sauce.
I sensed jealousy from my friend, who wasn't overly thrilled with her main, jalea, another Peruvian staple. It's a mixed seafood platter, each ingredient lightly breaded and deep fried. Fish, shrimp and calamari are usually included in jalea, but Nazca also uses half a crab, clams and mussels. Frying seafood takes culinary skill, and the chefs here obviously have that talent. (The fi sh, shrimp and calamari were on point.) But the other three meats, each of which were prepared with their shells, were overcooked. A squeeze of lemon and sides of zesty tartar sauce and pickled red onions gave the dish a boost of flavor that my friend said was "definitely needed." Fortunately, she looked past the slight misfire and, while taking a few forkfuls of my entrée, noted that she'd like to try something different next time.
In lieu of dessert, we capped our evening with two cocktails: a pisco sour for her and a Nazca Manhattan for me. Like the food, the drinks had extraordinary flavor, something most foodies expect from Nikkei cuisine and a Benny Rivero restaurant.
Nazca Cevicheria & Tiki Bar, 20 E. Madison Ave., Dumont, 201.385.2689, nazcanj.com