New Jersey Brain and Spine
Hooman Azmi, M.D., George Kaptain, M.D., Reza Karimi, M.D., Mohammed Faraz Khan, M.D., Kangmin Daniel Lee, M.D., *Patrick Roth, M.D., Harshpal Singh, M.D., *Roy Vingan, M.D., Peter Schmaus, M.D., Daniel Walzman, M.D.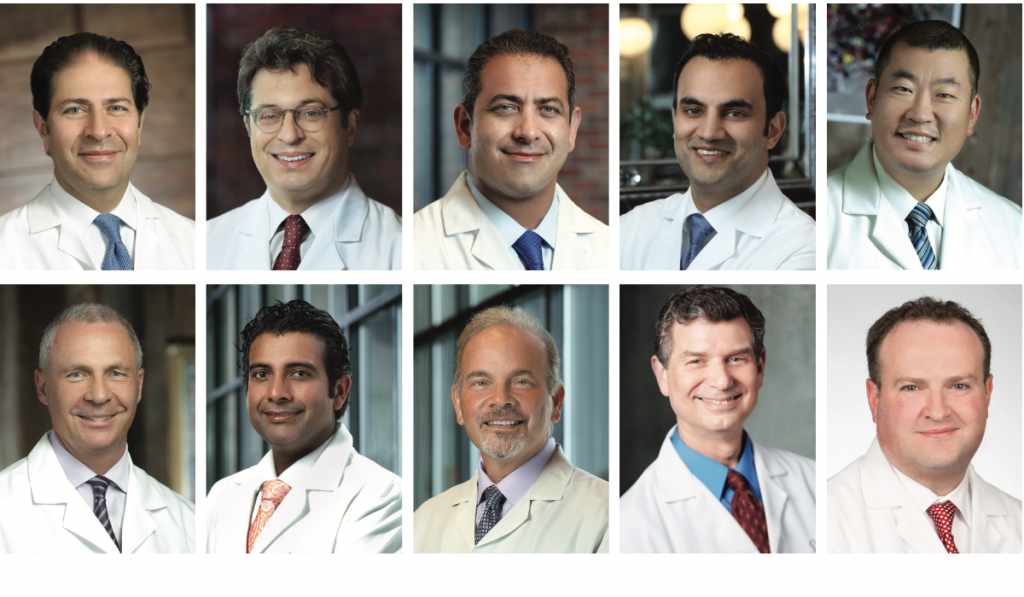 Oradell • Hackensack • North Bergen • Secaucus • Maywood • Montclair • 201.342.2550 • njbrainspine.com
Proud to have 10 physicians recognized in this year's top doctors issue, New Jersey Brain and Spine (NJBS) is the area's premier neurosurgery practice for the treatment of complex brain and spine conditions. For more than 25 years, our team has delivered highly skilled, experienced, and compassionate care to more than 40,000 patients, and our patient outcomes are among the best in the nation.
With a comprehensive team that includes neurosurgeons, pediatric neurosurgeons, neurologists, and physiatrists, we offer the full range of neurosurgical care so patients get the best treatment for their unique needs.
We have vast experience with complex procedures (we perform more than any other area practice), yet we view surgery as a last resort and always recommend the most conservative care. When surgery is necessary, we use the most advanced treatments available. Because our physicians subspecialize in many areas of neurosurgery, patients receive the highest level of training, skill, and experience.
We know navigating the healthcare system can be difficult. To make it easier, we provide each patient with a concierge and a dedicated team to ensure they receive coordinated care throughout every step of their treatment. We thoroughly explain all treatment options, and we work with each patient to create a personalized care plan that addresses their needs and circumstances and enables them to get back to their best life possible.
Our specialty centers include:
– Comprehensive Spine
– Neuro-Oncology and Skull-Base Surgery
– Neurovascular (Aneurysm, AVM, and Stroke)
– Movement Disorders
– Craniofacial Pain and Peripheral Nerve Disorders
– Epilepsy
– Pediatric Neurosurgery
– Neurotrauma, Stroke, and Emergency Transfers – Pain Management and Physiatry
*Founding Members