New Year, New You
This is the year you shed the weight, the baggage, the excuses. The trick to a fresh start? Thinking in new ways.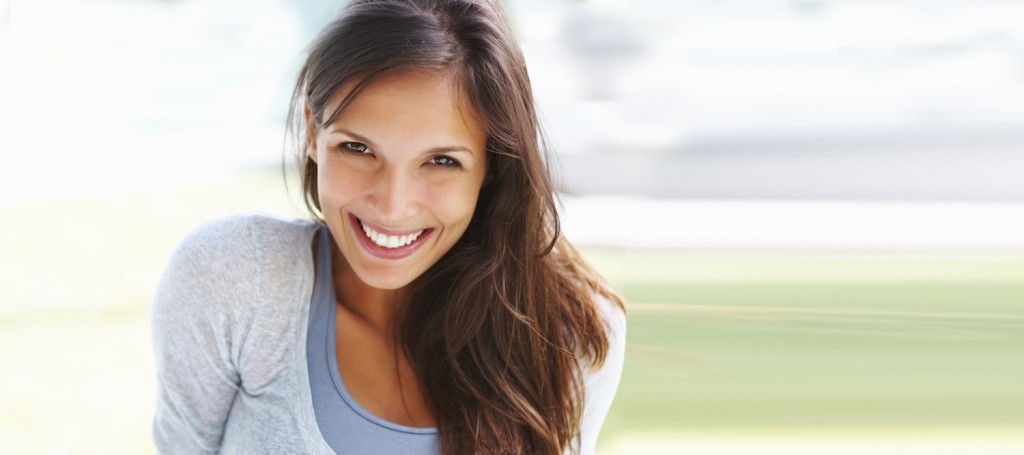 Take charge of your stress
So much to do, so little time. We've all been there. (You may even be there right now!) Today, more people are finding relief from this modern malady in the ancient Japanese art of jin shin jyutsu, in which different parts of the body are gently pressed in a precise sequence. In this technique, the hands are considered "jumper cables" that unblock energy pathways in the body. "We have practitioners who teach patients specific self-help techniques they can do on their own," says Carole Reifsnyder, a certified holistic nurse and clinical manager at the Chambers Center for Well Being in Morristown. To find a practitioner near you, visit jsjinc.net.
For quick, breathing-centered techniques to bust stress, try an app. Reifsnyder likes Stress Free Now, created by the renowned Cleveland Clinic (clevelandclinicwellness.com); GPS for the Soul (heartmath.org); and Take a Break by Meditation Oasis (available on iTunes).
The best stress management move of all, however, may be one of the most basic: taking care of yourself. "My approach to handling stress is prevention," says Diego Coira, M.D., chairman of the Department of Psychiatry and Behavioral Medicine at Hackensack University Medical Center. "Practice good nutrition and good hydration, exercise, sleep for seven hours every night. Think of life like a pizza, with each slice representing something meaningful to you—career, family, hobby, friends, volunteer work and so on. You need balance in all of these areas in order to deal with whatever stressful situation arises."
To help patients commit to self-care, Dr. Coira conducts "motivational interviews" in which he helps people see the positive in themselves and realize how important their well-being is to others. "People think taking time for themselves is selfish, but it's not," he says. "Your loved ones need you to be healthy."
Re-boot a relationship
Is there an importnt relationship in your life that has become more distant lately? The reason may be found in your smartphone. "Phubbing" (for "phone snubbing"), which happens when someone is paying attention to a cell phone instead of the person he or she is actually with, is on the rise. A recent study by Pew Research found that 25 percent of cell phone owners in marriages or partnerships have felt their significant other was distracted by a cell phone when they were together. And research at the Baylor University Hankamer School of Business has found that excessive cell phone use has toxic effects on relationships.
"The issue of technology ranks right up there with sex problems today," says Stan Tatkin, Psy.D., author of Your Brain on Love and founder of the PACT (Psychological Approach to Couple Therapy) Institute. "There's a type of person who uses a smartphone to break away and avoid having to interact. And there's a type of person who feels rejected, even abandoned, when someone is 'there' but not with them fully."
Between those two extremes are the rest of us: We can relate to the addictive quality of those message pings and bells, but we also find a companion's lack of attention to be rude or dismissive.
"In therapy, we encourage couples to become 'secure functioning,'" Tatkin says. "That means their relationship comes first. People have to ask themselves, in the end, what's going to matter most? My social media, or how solid my relationship is with my partner or child? A decision has to be made about whether to succumb to all these intrusions and whether you're willing to take the chance that a relationship will break up." Focusing on face-to-face contact—and feeling closer to a partner or family member—can be as simple as turning off the smartphones for the length of a morning or a meal.
Boost your brainpower
You know that working out will help you live longer and look better in your jeans, but research shows that exercise can increase brainpower as well.
For example, a study of senior citizens done in Vancouver, Canada, found that resistance training significantly benefited executive cognitive function. The longterm Bronx Aging Study concluded that frequent dancing significantly reduced the likelihood of developing dementia. In research conducted by the International Journal of Workplace Health Management, people who exercised aerobically at a moderate intensity during the workday reported that they were much more productive on those days. A 2013 study published in the Journal of Clinical and Diagnostic Research concluded that a single bout of moderate intensity aerobic exercise for as little as 30 minutes can improve memory, reasoning and planning, and can shorten the time needed to complete tests.
Science doesn't yet know quite how this phenomenon works. One theory is that exercise fires up the part of your body's cells called mitochondria, which produce the chemical that your body uses as energy, giving your brain a jolt as well. Other researchers posit that an increased heart rate results in an influx of nutrient-rich blood to active tissues, fueling the production of hormones such as dopamine (which is key to the brain's ability to retain information).
So what does this mean for your workout? "There is no cookie-cutter template, as every individual has different capabilities," says George Samuelson, a personal trainer at Hackensack UMC Fitness & Wellness Powered By The Giants. "But the evidence indicates that even mild to moderate aerobic activity, done for a minimum of 20 minutes, will help keep the brain fit. Make sure you have fun doing your activity, to create a positive habit, and track your progress—miles walked, pushups done—to keep yourself motivated."
Freshen your face
If you've wanted to try Botox or another nonsurgical procedure, but have been put off by those awful before-and-after celebrity photos, consider this: The fault may not lie in the procedures, but in the stars.
"One of the toughest things for a cosmetic surgeon is not to have your hand forced by patients," says Andrew Elkwood, M.D., of the Plastic Surgery Center in Shrewsbury. "People can be very persuasive. But the biggest reason for bad results is a combination of a patient who wants to be overdone and a surgeon who's willing to overdo."
"I see people all the time who have been over-injected [by someone else] and look bizarre, but they come in and ask me for more," concurs Arthur Perry, M.D., of the Perry Plastic Surgery Center in Franklin Park, author of Straight Talk About Cosmetic Surgery.
In addition to having realistic expectations, there are a number of things a patient can do to set the stage for a good outcome from injectables, lasers or peels. First, choose a board-certified cosmetic surgeon or dermatologist because he or she has been properly trained and tested. Recommendations from people you know, particularly healthcare professionals you trust, tend to be solid.
Elaborate websites are meaningless, as are before-and-after photos. So are computer programs that purport to show you what you'll look like post-procedure. "What's better is to use fingers on a person's face to mimic the results of procedures," Dr. Elkwood says. And don't choose by the lowest price, he adds: "Two things in life you shouldn't buy at a discount are sushi and surgery."
Best of all, of course, is not to need a facial rejuvenation procedure in the first place. "A lot of aging is genetic, but there are two major outside influences—smoking and sun exposure—that you can do something about," notes Dr. Perry.
"After age 30, the skin begins to thin at a rate of 1 percent a year. So by that time I strongly urge women—because men won't do it—to start a skin care program with daily sunscreen, Vitamin C and Vitamin A."
Practice mindful eating
For most of us, being "mindful" about what we eat means keeping track of calories, portion sizes and fat grams. And that just may be why so many weight-loss programs don't work for the long term, according to Mindy Gorman-Plutzer, a certified eating psychology coach and author of The Freedom Promise. "Structured programs focus on what people are eating," she says. "Being truly mindful is more about how and why we eat. It means we are purposely aware of the food we're bringing to our mouths—its taste, smell, complexities, texture—as well as how hungry we are or aren't feeling." Gorman-Plutzer advises clients fto eat without distraction and be conscious of swallowing completely before the next bite is taken.
"Mindfulness is setting an intention that I will feel better when I'm done than I did when I started," says Michelle May, M.D., creator of the "Am I Hungry?" mindful eating program and author of Eat What You Love, Love What You Eat. "This is very powerful. You notice what foods make you feel better and what foods only provide pleasure up to a certain point. You learn to nourish your body in ways that support your intention of feeling good."
The first step to mindfulness, says May, is to ask yourself whether you're hungry. "In our abundant food environment we feel like eating all the time, whether we're triggered by ads or by seeing somebody else eating. But if you saw a gas station you wouldn't pull in immediately—you'd check your fuel gauge first. Checking your hunger is like that."
Mindfulness, unlike any other weigh tmanagement approach, has no rules. "You can mindfully eat chocolate or chips and salsa," May says. "Why not bring full awareness to the act of eating something pleasurable? But what happens is that people miss the pleasure because they sit down in front of the TV to eat; or they eat fast, and in secret, before anyone catches them."
For more information, visit thefreedompromise.com and amihungry.com.