Nine Months Old And On The Move
This Westwood tot is proud to show off his (almost!) walking skills—and of course, mom shared the moment on social media.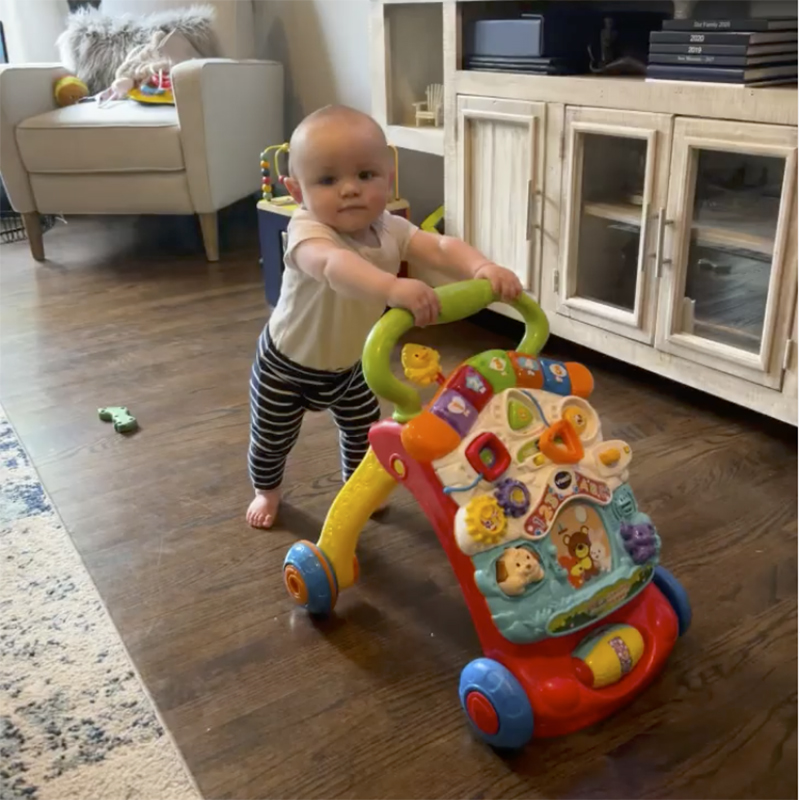 When your baby is still a baby, all milestones are big milestones. Just ask Amy Walsh, a mom of two from Westwood who shared this video on Instagram of her "handsome cutie," 9-month-old Colm, taking his first (assisted) steps. Here he is using a walker toy hand-me-down from his big sister to get from Point A to Point B. "He was so proud of himself after taking those few steps," says Amy. "His big sister was right there to cheer him on." Like many young moms, Amy loves sharing her family's adventures on social media. "It's great to see the kids light up when they see or try something new for the first time." For more of what's going on around Bergen County, follow us on Instagram @bergenmagnj.
View this post on Instagram
Video courtesy of @just_call_me_mrs_walsh