No Bluffing: Poker Player Gives Prize Money to Charity
Bergenfield's Gershon Distenfeld donated his winnings from the World Series of Poker to the Bergenfield Food Pantry.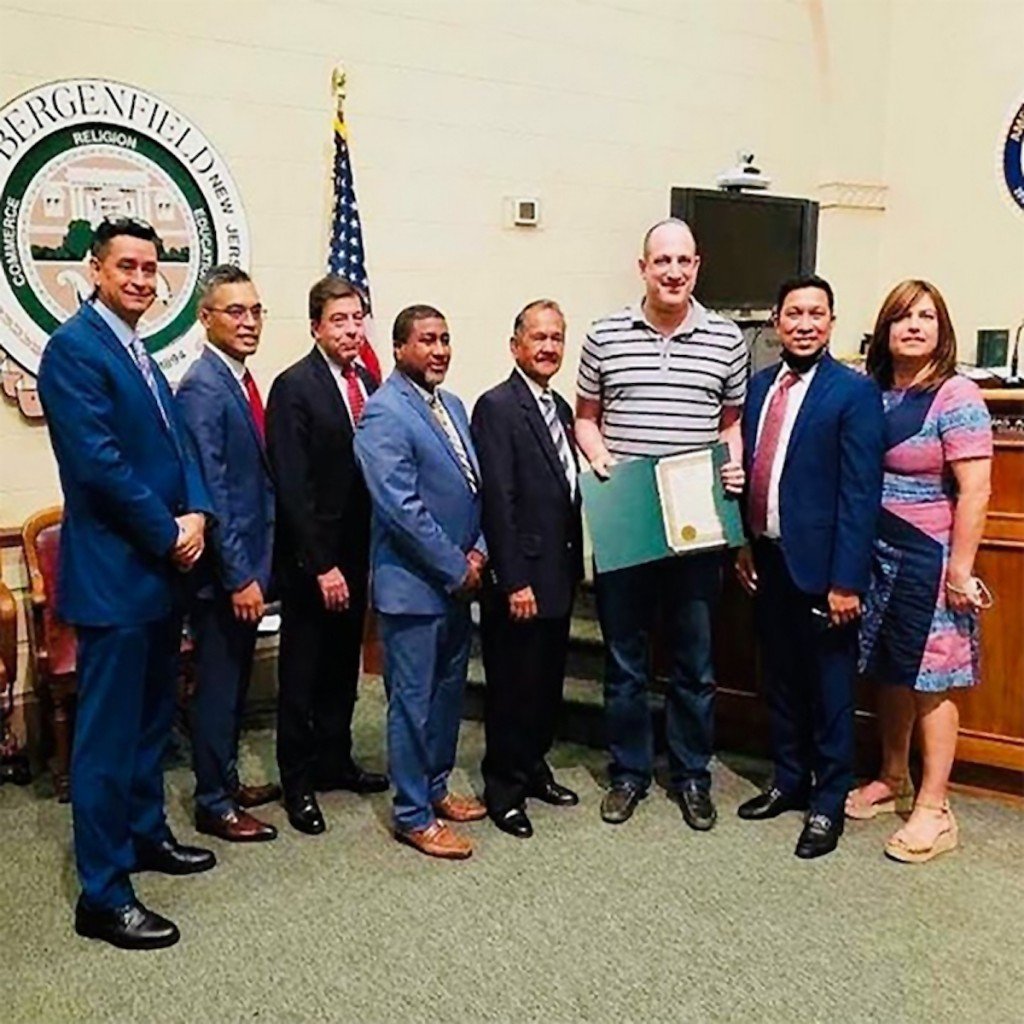 A seat at the finalists' table at the World Series of Poker in Las Vegas is a noteworthy achievement in itself, but what Bergenfield resident Gershon Distenfeld did with his eighth-place winnings is a whole different story—he donated everything. "I am not in this for personal financial gain," says the 44-year-old, who divided all of the $125K prize money from among several charities. One of the recipients was his hometown. Bergenfield Mayor Arvin Amatorio posted this photo of Distenfeld presenting the donation to borough council last week. He included the caption: "We are extending our gratitude for his commitment, generosity and support to the borough of Bergenfield." The mayor later told BERGEN that "this is such positive news, and we hope it encourages more people to help when they can." The town will use the money to support the Bergenfield Food Pantry.