No Sled, No Problem: Just Use A Pool Float!
This Cresskill family who relocated from Florida turned their pool float into a sled and their staircase into a hill for the most perfect Jersey snow day.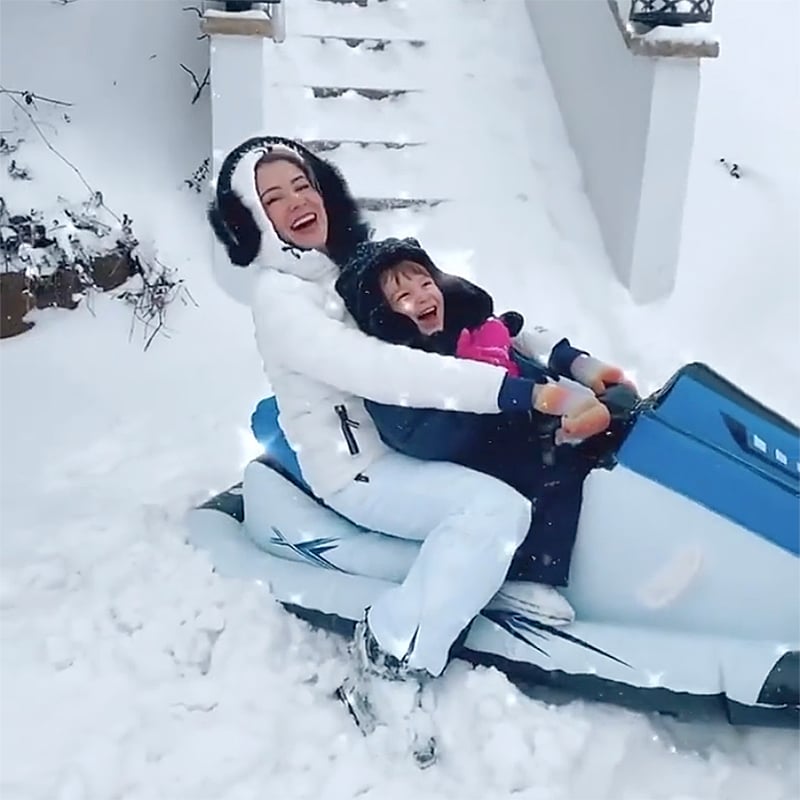 What's a Florida family to do when they see their first-ever New Jersey snow? Break out the pool floats and go sledding, obviously. That's just what Renata and Eduardo Bernardes and their family, who recently moved to Cresskill from Florida, did on a recent snow day. "When we moved to the house we didn't have much of anything but a whole lot of floaters from our year in Florida," Renata tells BERGEN. (She and her husband are both originally from Brazil.) "We planned to go sledding somewhere, but the stairs in front of our house worked as the most perfect hill," she adds. In these cute videos shared on Instagram, Renata rides down the hill with her two youngest kids, Manuela, 7, and 2-year-old Benjamin (swipe to see 12-year-old Sophia watching from the sidelines!).  "We slid up and down the hill several times. It was such a fun day!" For more of what's going on around Bergen County, follow us on Instagram @bergenmagnj.

View this post on Instagram