No-Sweat Summer Style
Bergen County beauty pros share tips and tricks for easy-breezy warm-weather hair and makeup.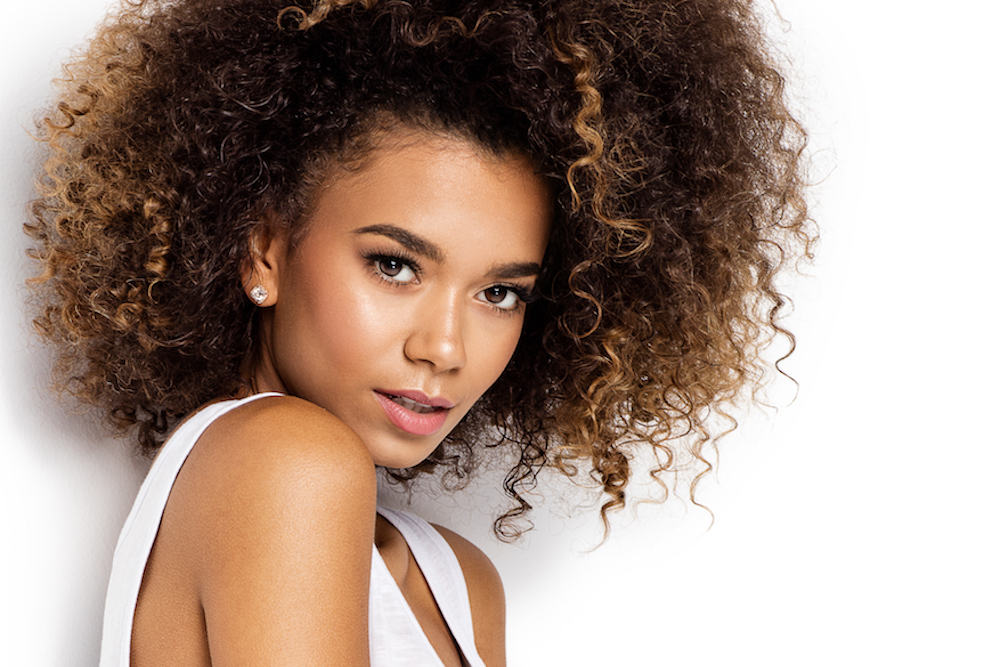 "Summertime, and the livin' is easy," sang a character in George Gershwin's Porgy and Bess, and you wouldn't want to make ol' George out a liar. In that spirit, BERGEN asked local makeup artists and hairstylists to reveal their advice for an easy summer '19. Read on for our experts' low-maintenance tips on what's in this season when it comes to looking and feeling great from the neck up.

LAYER UP ON THE SPF
Sunscreen with a high SPF (sun protection factor) should be applied to exposed skin such as the face and hands year-round, but especially in summer. And our beauty experts agree that if you're going to make only one adjustment to your beauty routine this time of year, it should be to up your SPF game.
"The sun is out all year round and can cause a lot of damage to our skin, such as hyperpigmentation, signs of aging and, of course, skin cancer," warns Katelyn Rusin, esthetician and owner of Glow Skin Studio in Ridgewood. "It is much easier to prevent than it is to correct, so never miss a day of applying SPF."
Start by applying to your face and neck a sunscreen that doubles as a moisturizer, says Rusin. There are many on the market that are condition-specific, whether skin is dry or oily or breakout-prone.
Then top that with a tinted moisturizer containing SPF for that healthy "no makeup" look that's ideal for summer. "The majority of Beautycounter's products have SPF 20 in them, from skin care to makeup," says Alexa Rae, owner of Alt Beauty by Alexa Rae in Ho-Ho-Kus.
Products to Try:
Prevention+ Daily Moisturizer with SPF 30, $40, Glow Skin Studio, Ridgewood
Beautycounter Dew Skin Tinted Moisturizer, $45, Alt Beauty by Alexa Rae, Ho-Ho-Kus
Beautycounter Tint Skin Hydrating Foundation, $42, Alt Beauty by Alexa Rae, Ho-Ho-Kus

GO FOR THE GLOW
Summer beauty is all about being low-maintenance—who wants to pile on six layers of makeup when its 85 degrees outside? That's why our beauty experts suggest going for a more natural look in summer and investing in seasonal products that are quick and easy to apply.
For instance, there's no need for a full-coverage foundation at this time of year. "I recommend that my clients switch over to a BB Cream—BB stands for beauty balm," says Ashlee Kleinschmidt, owner of Muah Makeup & Lash Bar in Westwood. "It hydrates, conditions and protects your skin from the sun while still giving you coverage."
Whitney Vass, owner of Bisous Beauty Bar in Englewood, advises her clients to ditch that chiseled contour look in the summer and opt for a softer bronze style, for which bronzer is applied on top of the cheekbones rather than underneath. "Using a bronzer brush, dab a small amount of bronzer starting on top of your cheekbone and swipe your brush slightly upward toward your hairline," she suggests. "Do it a little bit at a time until you've reached your desired color. The result is a soft, warm and natural look."
Kleinschmidt likes to finish with a liquid highlighter on her cheekbones, lips and eyelids to achieve that "lit from within" look that is subtle and not at all caked on.
Products to Try:
Guerlain Terracotta Bronzing Powder, $54, Sephora, Paramus
Muah's Liquid Luminosity in Natural Light, $22, Muah Makeup & Lash Bar, Westwood

PROTECT YOUR POUT
Now that your skin is moistur­ized, glowy and protected from the sun, you can put on as little or as much makeup as you want. But before you apply lipstick or gloss, says Vass, be sure your pucker is hydrated and protected with a moisturizing balm.
Then keep lips natural with a subtle lip stain. "A lip hue that also stains provides a pop of color that lasts a long time and doesn't smudge," says Kleinschmidt.
Vass prefers a bright pink lip gloss for summer for a "moistur­ized, simple and beautiful pout," while Rae's go-to is lip plumper that hydrates and makes lips appear bigger simultaneously.
Products to Try:
Sun Bum Sunscreen Lip Balm SPF 30, $3, Ulta Beauty, Montvale
YSL Glossy Stain Lip Color, $37, Sephora, Paramus
Buxom Full-On Plumping Lip Polish, $21, Sephora, Paramus
Nars Lip Gloss in Belize, $24, Nordstrom, Paramus

PUT IT UP
If you're not ready to make a drastic chop, you can still get out of your hair rut with some fun, easy-to-achieve, low-maintenance summer styles. Bonus? Having your hair off your neck and face helps keep you cool during the dog days.
"Think braids, buns and pony­tails," says Angela Alba, owner and master colorist at The B Hive in Hillsdale. "Buns can be messy or more structured, and ponytails should be sleek or paired with ac­cessories like a funky clip."
Want to get this undone updo at home? "Spray in a volumizing spray in sections to your roots, then put the hair up in a messy bun and pull out some wispy piec­es in front to frame the face," says Brielle Coppola, owner of House of Beauty in Hillsdale. "These wispy pieces give the style a romantic feel." Plus, this is a perfect casual daytime look that easily transitions for a night out.
You can also braid your wet hair overnight to wake up with effortless beachy waves.
"Spritz the hair with a high-quality sea salt spray for texture," Alba advises.
Products to Try:
Living Proof Full Dry Volume Blast, $29, House of Beauty, Hillsdale Davines
This Is A Sea Salt Spray, $28, The B Hive Salon, Hillsdale

HEAT-PROOF YOUR HAIR
"Hair needs protection from the sun much as skin does, especially if you color it," says Alba. "Look for products that contain UVB protection."
Coppola agrees. "Between pools, the sun and overall environ­ment your hair will feel brittle and dry in the summer," she says. "The goal is to keep it healthy and moisturized. When your hair is in good condition, it holds styles and color better."
Fernanda Liriano, owner of Roller Dry in River Edge, suggests a leave-in conditioner or serum that contains SPF. But if all else fails? "Invest in a great hat!" says Park Ridge's Mania Hair Studio owner Phil Mania.
Products to Try:
Davines Su Hair Milk, $29, The B Hive Salon, Hillsdale
Living Proof Restore Repair Leave-In, $30, Roller Dry, River Edge

GET YOUR SHINE ON
Sure, loose, beachy waves will always be in style, but gel-slicked, glossy hair is the biggest hair trend of summer 2019, especially the "glass bob," a sleek, blunt cut that's shined to perfection.
Achieving this look begins with a low-maintenance haircut. "Ask your stylist to give you length that just grazes your collarbone, along with some face-framing in the front," says Liriano of Roller Dry.
People with straight hair only need to rub a bit of hair oil through strands to achieve this glossy finish, says Mania's Phil Mania, but those with wavy or curly textures first have to manage the frizz. "Apply a styling product after a blow-dry and finish with a spritz of finishing spray," he says.
Regardless of hair texture, Karen and Laura Chan, co-owners at Birch Beauty Bar & Hair Studio in Northvale, suggest investing in a good flat iron with temperature control to get your strands as straight and sleek as possible.
Best yet? This "lob" works with any hair hue. "Glazed gray is a beautiful trend," says Liriano.
Products to Try:
Bumble and bumble Hairdressers Invisible Oil, $40, Mania Hair Studio, Park Ridge
Bumble and bumble Straight Blow Dry, $32, Mania Hair Studio, Park Ridge
Bumble and bumble Hairdresser's Dry Oil Finishing Spray, $34, Mania Hair Studio, Park Ridge
Color WOW Dream Coat Supernatural Spray, $28, Macy's, Paramus
Babyliss Pro Nano Titanium Prima 3000 Styling Iron, $179, Ulta Beauty, Maywood