North Jersey Orthopaedic Specialists, PA
Jen F. Lee, M.D., F.A.A.O.S.
Jonathan M. Archer, M.D., F.A.A.O.S.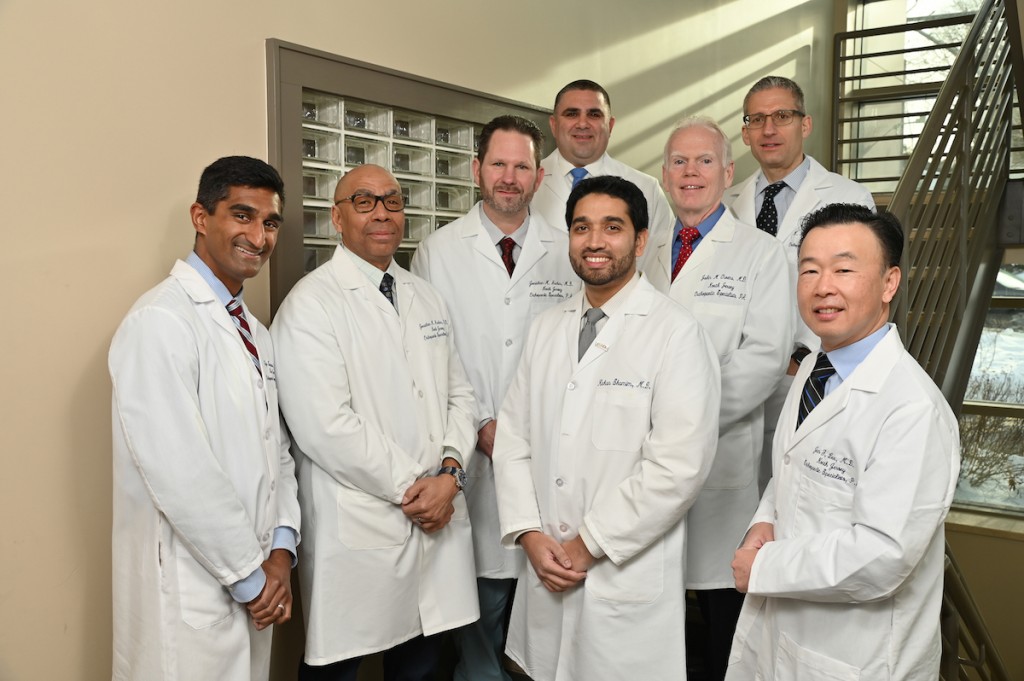 730 Palisade Ave., Teaneck, NJ 07666 • 201.353.9000
106 Grand Ave., Suite 230, Englewood, NJ 07631 • 201.608.0100
15 Vervalen St., Closter, NJ 07624 • 201.784.6800 • www.njorthopedics.com
North Jersey Orthopaedic specialists has been providing world-class healthcare to the tri-state area for over 60 years. All seven doctors in the practice are Fellowship trained with a single-specialty orthopaedic focus.
The practice has offices in three convenient Bergen County locations with on-
site physical therapy and a two-room surgical center and an MRI at the Teaneck location. "Having on-site physical therapy gives the patient's team the opportunity to better communicate and coordinate treatment plans for optimal outcomes,'' says Dr. Jen F. Lee, a hand and upper extremity specialist. "This arrangement also makes treatment more convenient by eliminating extra trips to the doctor. Patients appreciate having all of their needs met in one place by a cohesive team."
The surgical center provides the doctors the added benefit of assembling nurses specially trained in orthopaedics to ensure patients have the best surgical experience possible in a comfortable and convenient setting.
"We are proud of the exceptional care we give to our patients," adds Dr. Jonathan M. Archer, whose practice focuses on sports medicine and joint replacement.