NVE Bank's Cereal Food Drive Exceeds Goal
Staff and Customers Donate 680 Boxes of Breakfast Cereal to Benefit the Office of Concern Food Pantry at St. Cecilia's Church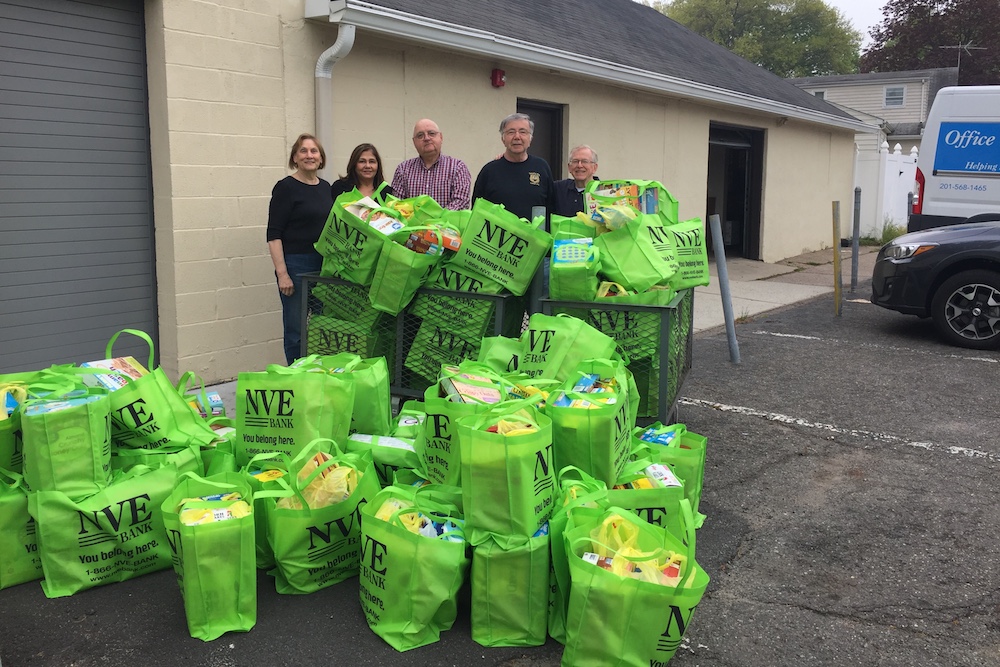 Englewood, NJ, May 2, 2019 – NVE Bank's Spring Cereal Food Drive resulted in the donation of 680 boxes of breakfast cereal to the Office of Concern Food Pantry, located at St. Cecilia's Church in Englewood, New Jersey. Staffed by dedicated volunteers, the Office of Concern Food Pantry located at 55 West Demarest Avenue in Englewood, supplies weekly groceries to over 800 families in Englewood and surrounding communities and is the largest single location food pantry in Bergen County. The food drive, part of the Office of Concern's "Share Breakfast" program will help Pantry volunteers provide a nutritious breakfast to those in need.
"This is NVE's 6th year conducting a Cereal Food Drive for the Office of Concern" said Robert Rey, President and CEO of NVE Bank. This year we set a goal of 600 boxes, and thanks to the generosity of our customers and staff members, we were able to substantially exceed that goal" he continued. "As a Mutual Bank, NVE has deep roots within the towns we serve and is committed to ensuring that our communities remain healthy and strong".
NVE Bank, established in 1887, offers an extensive range of personal and business products and services. As a community mutual bank, NVE Bank is FDIC insured, doesn't have stockholders, and operates to benefit its customers and communities The Bank maintains 11 offices conveniently located throughout Bergen County. For more information, please call their toll-free number 1-866-NVEBANK (683-2265) or visit their website at www.nvebank.com.