Olana, a Painter's Paradise
The magnificent home of Hudson River School Painter Frederic Edwin Church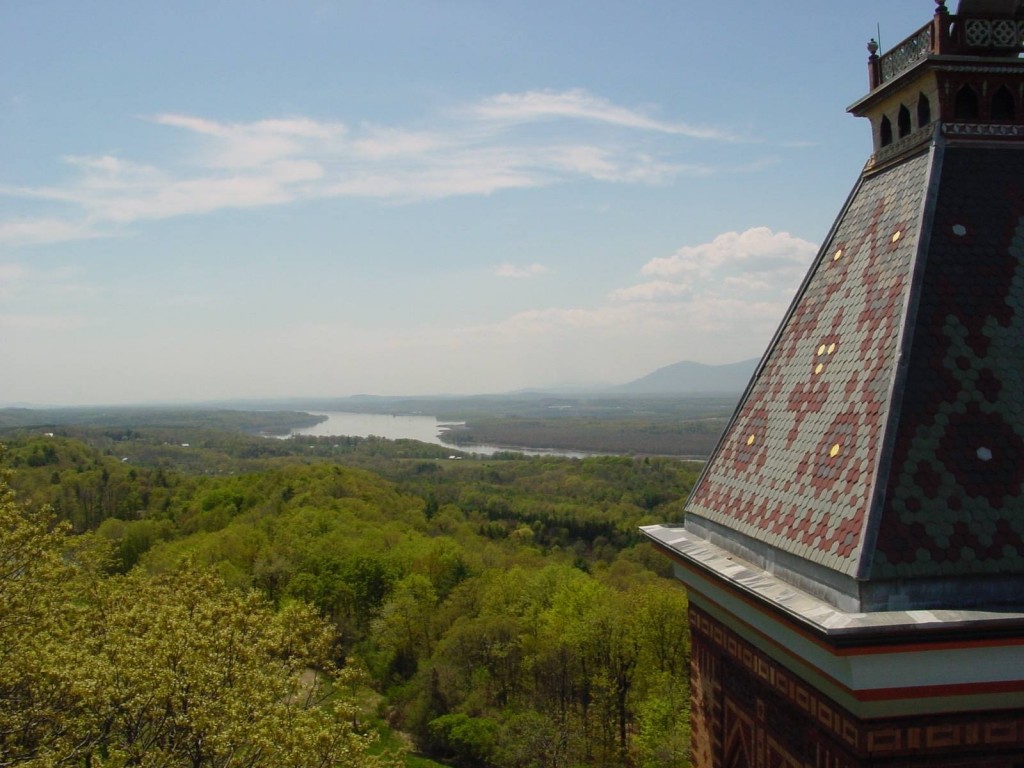 When you travel the winding carriage roads up to Olana, near Hudson, N.Y., you'll instantly appreciate why famed landscape painter Frederic Edwin Church chose the spot to build his Persian-style mansion in 1870. Turn one corner, and you're treated to magnificent views of the Hudson River. Round the next bend, and the gorgeous Catskill Mountains fill the sky. And in the surrounding 250 acres, you'll find the picturesque landscape designed by Church himself.
One of the best-known artists of the Hudson River School, Church designed not only the grounds surrounding the home, but the stone, brick and polychrome- stenciled structure as well, working with the architect Calvert Vaux. The mansion is a mixture of Victorian, Persian and Moorish styles, and the well-preserved interior remains much as it was during Church's lifetime, complete with the original furniture, paintings, sculptures and furnishings that the painter and his wife acquired over the years. Besides Church's own work, the art collection includes paintings by fellow Hudson River School artists Martin Johnson Heade and Arthur Parton, and there are numerous works by Church's close friend sculptor Erastus Dow Palmer.
It took Church 40 years to create Olana's vast landscape, and many consider it his greatest work. Like a painting, it features a foreground (the house environs), a middle ground (the rolling fields and forest), and a background (the Hudson River and the Catskill, Berkshire and Taconic mountains). Church planted thousands of trees, created a large, hear t-shaped lake and designed miles of carriage trails from which to experience his composition. The grounds are open from 8 a.m. until sunset daily throughout the year and are a popular spot for picnicking, cross-country skiing, hiking and bird-watching. Walks around the grounds can be brief or as long as two hours if you want to trek the entire carriage drive system. The house is open for tours Tuesday through Sunday (plus holiday Mondays) from April through October, and Friday through Sunday the rest of the year. The daily number of tickets is limited, so reservations are recommended.
To make a day of it, check out some of the more than 75 antiques dealers in the area, which has become known as a major antiquing destination. The influx of stores beginning in the 1980s has been credited with revitalizing the formerly downtrodden town of Hudson. These days, Warren Street is lined with great antiques stores and a wide variety of other charming retail shops and restaurants. Those wishing to extend their stay can check into one of the historic inns or B&Bs in the area.
Another Escape within Driving Distance