One in a Melon
Here's your chance to try a refreshing cocktail, made with juicy watermelon and rum. It'll keep you cool all afternoon long.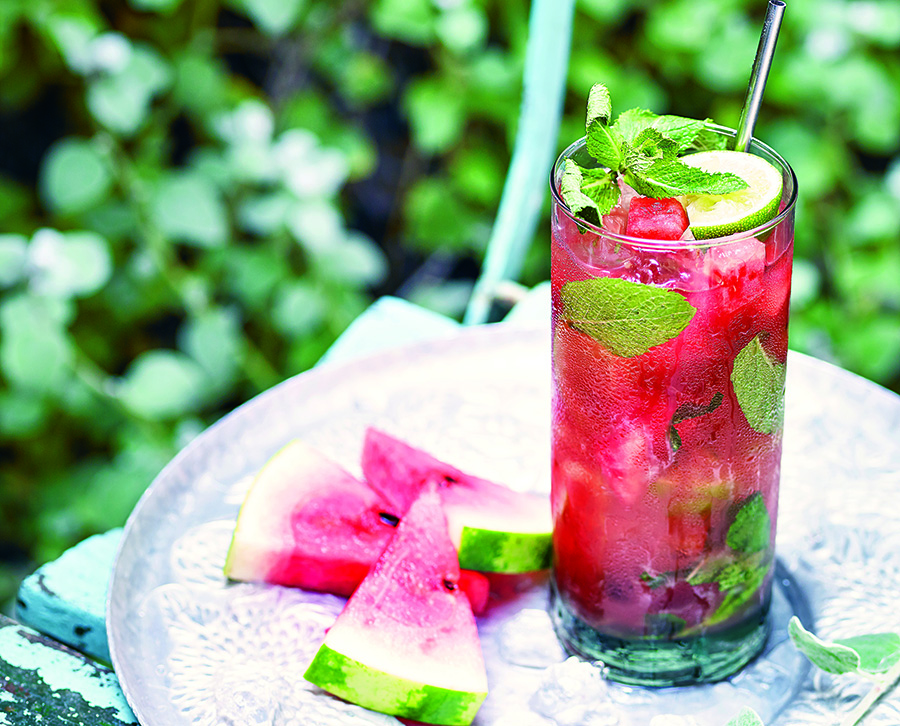 Watermelon, Rose and Mint Mojito
Ingredients
1 cup watermelon chunks
12 fresh mint leaves
2 tsp. agave nectar
2 tsp. lime juice
6 drops rosewater
crushed ice
1⁄3 cup dark rum
To Garnish
watermelon chunks and wedges
lime wedges
pink rose petals (optional)
Directions
Divide the watermelon, mint, agave nectar, lime juice and rosewater between two tall glasses. Muddle well until all the juice is released from the watermelon. Fill each glass with crushed ice and add 2½ Tbs. rum to each glass. Stir well and garnish with a few diced watermelon chunks, lime wedges, watermelon wedges and optional pink rose petals.