Oscars Predictions
Here are our editors' takes on which stars are golden to pick up an Oscar at the 92nd Annual Academy Awards this Sunday.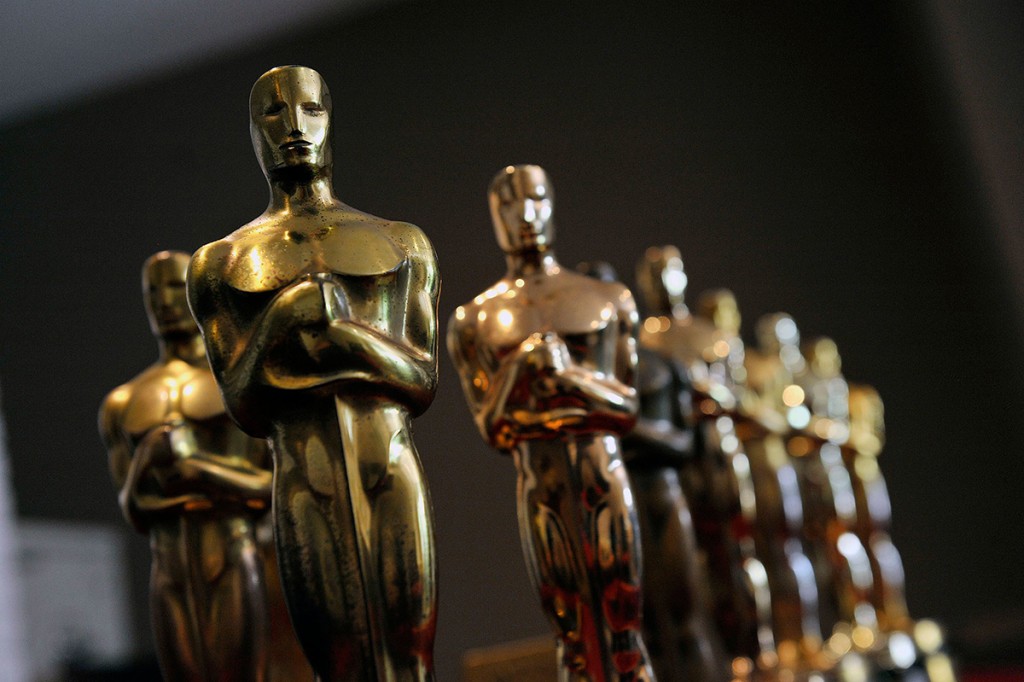 The Academy has spoken! This Sunday marks the 92nd Annual Academy Awards, where your favorite stars are set to take the stage to pick up accolades for last year's biggest blockbusters. Whether you're planning the ultimate viewing party or skimming through your Instagram feed to see what Hollywood's finest will wear on the red carpet, it's never too early to get your Oscar predictions ready. We at BERGEN are big film fans, so we have an opinion or two about who we think will take home a gold guy this year. Here are our picks:
"My bet is on Renée Zellweger to take home the Oscar for Lead Actress for playing Judy Garland in Judy. The film premiered at the 2019 Telluride Film Festival to overwhelming raves for Zellweger's performance. That was followed by a standing ovation at the Toronto International Film Festival, and the actress has since swept the awards season by winning Best Actress at The Golden Globes, the SAG Awards and the Critics' Choice Awards. Truth be told, I didn't love the movie, but I loved Zellweger's portrayal of the fragile legend near the end of her life. Zellweger sang and danced her heart out contorting her gate and facial expressions to match Garland's. She's come a long way from Bridget Jones' Baby." — Rita Guarna, Editor in Chief
"Brad Pitt has been the golden boy of the 2020 awards season, and I think he will win Supporting Actor at the Academy Awards as well. As a huge true crime fan, Once Upon a Time in Hollywood was a home run for me, and Pitt dazzles in almost any role." — Daria Meoli, Senior Editor
"Honeyland will steal the show when it takes Best Documentary. It was the big winner at Sundance last year and has been racking up prizes ever since. The film follows a struggling yet proud Macedonian woman, who earns money and supports her blind mother as a wild beekeeper, and is filled with heart-wrenching lessons in business and life. And I won't even mention that my friend's brother, Atanas Georgiev, is the film's producer." — Darius Amos, Senior Associate Editor
"Laura Dern is a lock for a win in the Supporting Actress category for her role in Marriage Story. She's already won a Golden Globe, a SAG Award, a Critics' Choice Award and a BAFTA for her role as Nora Fanshaw, a headstrong divorce lawyer fighting to get her client Nicole (played by Scarlett Johansson) what she deserves in her split. Nora is a spit-fire, no-nonsense working woman I think all of us gals should be taking a few professional cues from." — Haley Longman, Lifestyle Editor
"I think Saoirse Ronan will pick up the Oscar for Lead Actress for playing Jo in Little Women. Bringing such a beloved and multi-faceted literary character to life is no small feat, and Ronan portrays strong-willed Jo with the perfect amount of gusto. Though she's young, she's already established herself as an actress that can stand alongside some of Hollywood's biggest names. The girl is meant for big things." — Gianna Barone, Editorial Assistant
To see if our predictions (and yours!) are correct, tune into the 2020 Oscars on Sunday, Feb. 9 at 8 p.m. on ABC.