Pack Healthy!
5 back-to-school tips for nutritious lunches your kids will actually eat.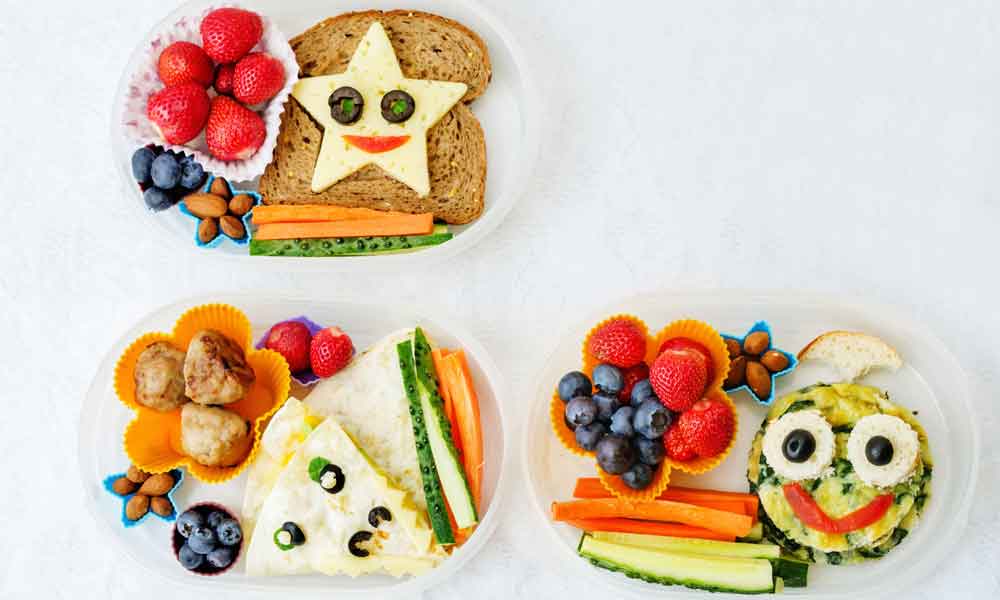 Nobody says it's easy. Getting your child to "eat healthy" can be a challenge even at your dinner table. Packing a lunch to be consumed in the relative freedom of the school cafeteria—where it's tempting to toss away unwanted items or trade them for a cupcake—can seem a Herculean task. but a few good ideas may help:
1. Make it fun.
"Pack a lunch that makes your child smile," says Suzanne Peiffer, R.D., a registered dietitian at the Valley Hospital in Ridgewood. "Be creative. cut a sandwich or raw carrots into interesting shapes, for example, or put a surprise or a note in the lunch box." Such touches may make the lunches more apt to be eaten—and will also make them less humdrum for you to prepare.
2. Aim for balance.
Try to include a variety of foods and make sure all the main food groups are represented, says Peiffer. Also, encourage children to try foods that are new to them. But be realistic here: Youngsters who spurn kale at dinnertime are a sure bet to deep-six it at school. Warns Peiffer: "A child may need to be exposed to something six or eight times before he or she will begin to like it. Phase in new foods gradually."
3. Get kids on board.
Recruit your children to help choose, shop for, prepare or pack their school lunches, suggests Jennifer Sivitz, M.D., a pediatric endocrinologist at Joseph M. Sanzari Children's Hospital at Hackensack UMC, who is medical director of the hospital's Healthy Futures Program for children ages 8 to 18. "Get them more engaged in the preparation — they like it when it's their idea," she counsels. "Take them to the store to help pick what they might enjoy. Or say, 'Let's look for recipes we can make.'"
4. Keep a list of smart choices.
Carrot sticks and celery stalks can get boring fast. So here are some other ideas for keeping things lively and varied: low-fat or Greek yogurt, hummus, a hard-boiled egg, nuts, popcorn cakes and trail mix (sans peanuts, depending on your school's regulations). Many pre-packaged lunches now have a dip for vegetables. another dip idea: almond butter. "Kids love to dip," says Dr. Sivitz. How about homemade roll-ups? Wrap a slice of deli turkey around string cheese. to expand your list, ask other parents for ideas, and share yours with them.
5. Model healthy eating.
More than they may realize, your children will end up being influenced by what they see you doing. So it's not just a matter of what you pack — and what you preach. "Be mindful of the message you're sending with your own choices," says Dr. Sivitz. If your children routinely see you making prudent food selections for yourself, they'll be more likely to carry these good habits out into the wider world.