Paint the Town Red
Toast to your Valentine with this fruity cocktail perfect for the occasion—pomegranates represent fruitfulness and fertility.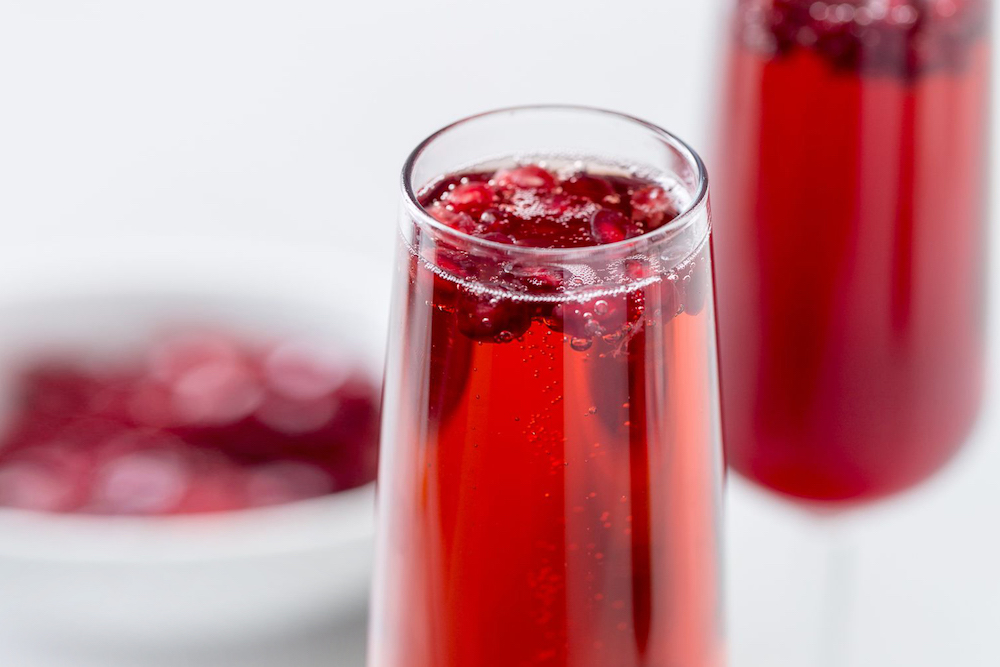 INGREDIENTS
1 c. sweetened pomegranate juice
1 bottle champagne
Pomegranate seeds, for garnish
DIRECTIONS
In champagne flutes, fill with 1/4 cup sweetened pomegranate juice and top off with champagne.
Garnish with pomegranate seeds.
Consider adding a splash of hibiscus syrup—it's a bit sweeter than pomegranate—and using pomegranate liquor instead of juice for an extra kick. Then garnish each glass with a hibiscus bloom to add a romantic touch."
—Kathy Mahon, bartender, Park West Tavern, Ridgewood