Parakh Plastic Surgery
Shwetambara Parakh, M.D., FACS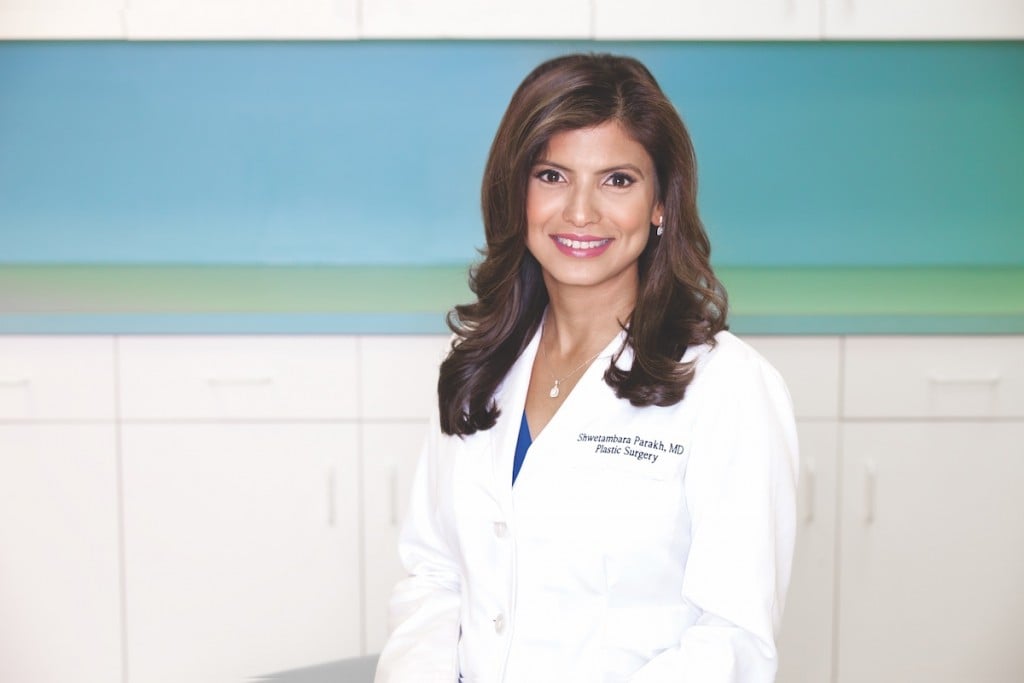 25 Rockwood Place, Suite 202, Englewood, New Jersey 07631 • 201.567.1919 • www.parakhplasticsurgery.com
Shwetambara Parakh wants her patients to be the best version of themselves and strives for results that are unique to each person. "For every patient that consults with me, I am deeply motivated to understand their goals and develop individual treatment plans for each patient to ensure long-lasting results that are true to the whole person," says Dr. Parakh. Double-board-certified, Dr. Parakh has established herself among the very best in the field of aesthetic and reconstructive surgery and strongly believes that surgical plans should not be cookie-cutter in aesthetic surgery. Her quest to give patients a more personalized approach resulted in the creation of her private practice in 2017 where she personally sees every patient whether they are seeking an invasive or non-invasive treatment.
Dr. Parakh is the daughter of two physician parents who instilled in her that success comes through hard work and dedication. After attending one of the top medical schools in India, Dr. Parakh came to the United States to pursue a career in surgery and discovered her true passion for plastic surgery. She was accepted into the highly competitive plastic surgery training at the combined program of Cornell and Columbia Universities at New York Presbyterian Hospital and also trained at Manhattan Eye, Ear and Throat Hospital, Memorial Sloan Kettering Cancer Center and Hospital for Special Surgery. Her top-notch training taught her the classic techniques combined with the newest and most advanced innovations in aesthetic surgery.
Dr. Parakh is a master in the art and science of plastic surgeries that require the highest level of skill and aptitude exercising the safest standard of medical care. Her extensive surgical training combined with her artistic eye allow Dr. Parakh to provide her patients a naturally enhanced aesthetic that allows them to achieve customized goals with long-lasting results.
She specializes in aesthetic facial, breast and body surgery. From women who are looking to return to their "pre-baby" bodies, to patients who need body contouring following significant weight loss, to patients who are interested in diminishing diet and exercise-resistant pockets of fat, to patients who want to look refreshed and more youthful, she is able to address all of their specific concerns.
Areas of specialty include facial rejuvenation with face/neck and eye lifting; breast augmentation/lift; scarless and traditional breast reduction; gynecomastia; liposuction; tummy tuck and body contouring, as well as non-invasive body contouring procedures.