Party Rockin' at the W Hoboken
Our executive editor parties it up at the Chandelier Room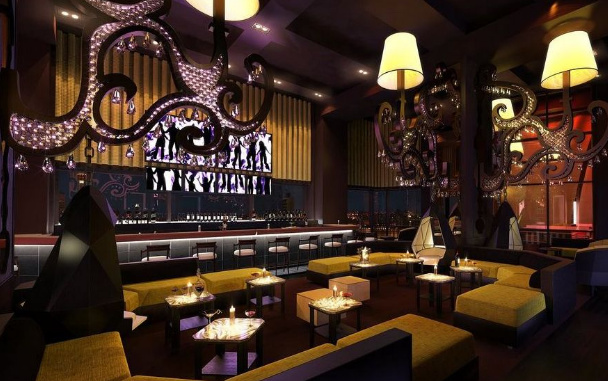 Happy Third Anniversary to the W Hoboken's Chandelier Room.
I attended the private party last Tuesday night and toasted the upscale bar with the likes of Joe Jonas, Marlon Wayans and "Cake Boss" Buddy Valastro. Five New York Giants and cast members of The Real Housewives of New Jersey were also in the crowd, which was treated to a performance by Jamal Woodard, the actor who portrayed Christopher Wallace in Notorious, and a surprise hour-long set by LMFAO's Sky Blu. The party was so big it spilled over into the hotel's ballroom, and the place felt more like a dance club than the intimate hotel bar we were celebrating.
The night was warm, so I left the music behind for a bit to sit outside on the bar's terrace and enjoy the view of the New York City skyline. The outdoor area, decorated with comfy couches and a fireplace, is one of the best spots to get a drink in New Jersey—if you can get past the velvet rope outside.
The Chandelier Room
W Hoboken
225 River Street · Hoboken, NJ 07030