Peppermint Hot Chocolate Shots
The festive flavors of dark chocolate and peppermint make the perfect holiday spirit to serve this season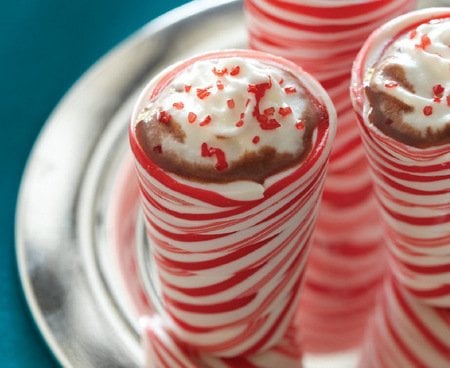 Makes 10 drinks:
INGREDIENTS
Dark SIpping Chocolate from Dove Chocolate Discoveries – 4 Tbsp
Whole Milk – 6 oz.
Peppermint Schnapps – 2 oz.
Candy-Cane Shot Glasses – 5-10
Whipped Cream and Red Sugar – for garnish
PREPARATION
Prepare hot chocolate by combining Dark Sipping Chocolate with warm whole milk. Stir in peppermint schnapps and pour into candy cane shot glasses. Top with whipped cream and red sugar.
Related Read: Value Vino