Physician Specialists Of Northern Jersey
Michael Gross, M.D.
Jason Shatkin, M.D.
Cristobal Goa, M.D.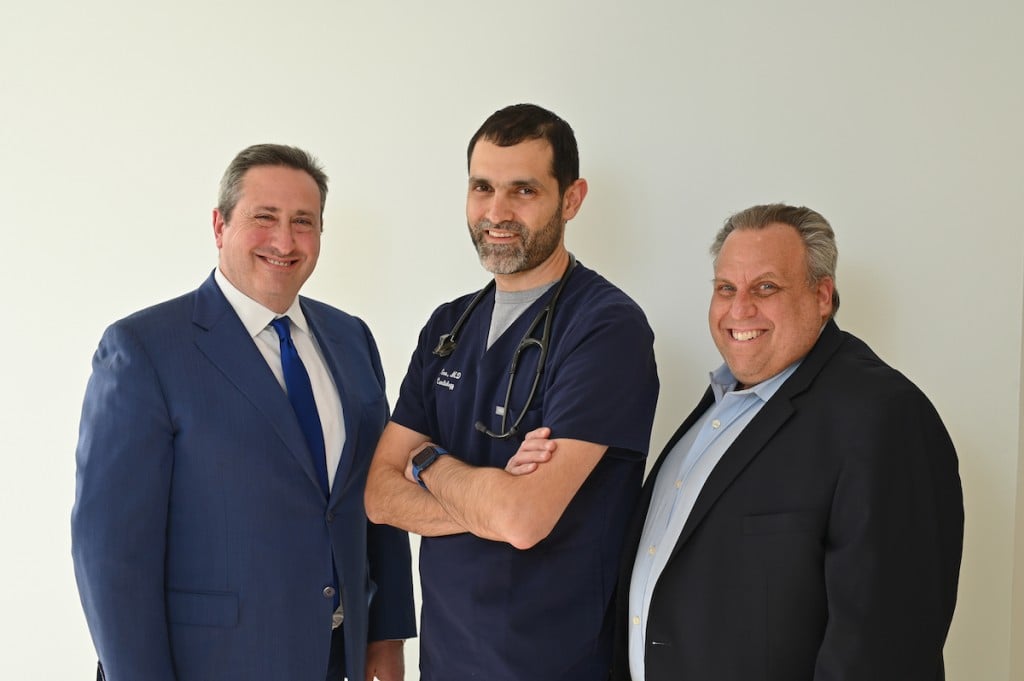 1 Sears Dr., Suite 306, Paramus, NJ 07652 • 201.830.2287 • www.psonj.com
Top Doctors Michael Gross, Jason Shatkin and Cristobal Goa come together from different disciplines to provide patient-centered, sub-specialty comprehensive medical care for the overall health and wellness of the entire body. Sharing the same patient focus in their 20 years at another practice, Dr. Gross and Dr. Shatkin co-founded Physician Specialists of Northern Jersey in 2016 and welcomed Dr. Goa in 2018. "We are three practitioners from different fields of medicine who are completely in sync and know how to work together so that all parts of a patient's health needs are met. We give our undivided attention to every aspect of our patients' lives," says Dr. Gross, a fellowship trained rheumatologist.
Dr. Gross treats all rheumatoid conditions and orthopedic problems with a special concentration in systemic lupus, rheumatoid arthritis, psoriatic arthritis and ankylosing spondylitis. Dr. Shatkin is a leading board-certified pulmonologist, critical care and sleep specialist. As a pulmonologist, Dr. Jason Shatkin's main focus is on obstructive disorders of breathing and lung cancer. As a sleep specialist, he focuses on diseases of fragmented sleep such as sleep apnea, narcolepsy and insomnia. Board certified Dr. Goa established the cardiology aspect of the practice with subspecialties in echocardiography and nuclear and non-invasive cardiology for both hospitalized and ambulatory patients.
Throughout the pandemic, the practice has been on the front line of COVID to ensure access to critical care. As the only private practice in Bergen County with two PCR testing machines, the physicians saw an unending flow of symptomatic patients and provided much needed support for patients, their families and the community struggling with the difficult health and emotional dilemmas of the devastating pandemic.
Dr. Shatkin, a recognized thought leader in the war on COVID feels optimistic, finally seeing some light at the end of the past two harrowing years. "We have turned this disease, by and large, into something endemic that will never go away, but one that we can live with. There will continue to be new variants, of course, but I predict they will come to be less pathogenic as time goes on," Dr. Shatkin says with hope. "It is time to begin to live again—time for grandparents to hug their grandchildren with love and without fear."